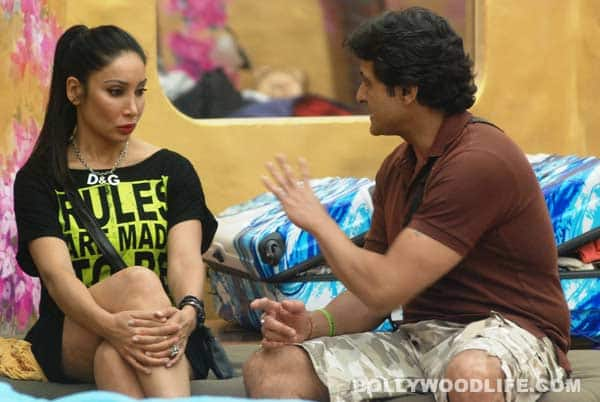 The latest evictee of Bigg Boss 7 Sofia is mighty pissed with Armaan
The angry man of the Bigg Boss 7 house – Armaan Kohli, might be in trouble. Why do we say so, you ask? That's because Sofia Hayat who was evicted from the high voltage reality show this week, has decided to file a police complaint against Armaan for physically assaulting her. Yes, you heard it right! Reportedly, Sofia has spoken to a criminal lawyer who might draft a complaint letter which shall be handed over to the Lonavala Police station, the jurisdiction in which the gala set of Bigg Boss 7 comes under.
It was all over the national TV- the way Armaan manhandled Sofia during one of the tasks. We've heard that, that particular video footage shall be used as an evidence. Apparently, the makers of Bigg Boss 7 have tried to convince Sofia to not take any legal action. They justify his actions by giving an explanation that whatever Armaan did, was in a fit of rage and the angry man had extended an apology for his actions (like always).
What do you think peeps- Should Sofia go ahead and file a complaint against Armaan? Or should she forgive him? Vote now!