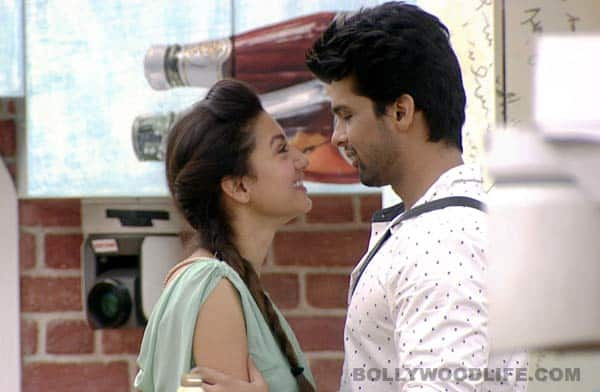 skip advertisement
The seventh season of the high voltage reality show has come to an end. And there was plenty that made it extra-memorable. Take a look at 7 images that showed just what it was all about…
Bigg Boss 7 has finally come to an end and Gauahar Khan has emerged as the winner of the seventh season of the high voltage reality show. But Bigg Boss 7 was no less than a Bollywood masala film, hai na? It included a healthy dose of love, action, drama, tragedy, comedy, suspense and thrills. We found seven images from Bigg Boss 7 that truly define the show. Here is a dekho…
The proposal – It was indeed one of the high points when Kushal Tandon and Gauahar Khan professed their love for each other openly. We are sure it made you go all awww. This was also the first time in the history of Bigg Boss that two lovebirds openly confessed their feelings.
The verbal battles – Bigg Boss has witnessed a lot of fights since the very first season, but the seventh has won hands down when it comes to maar-dhaad. Be it a spat between Armaan Kohli and Sofia Hayat or Kushal and VJ Andy, it went to an all new level this season.
The over acting – Yes, we also saw overacting..ummm…. a lot of it in the glass walled house this year. Look at the pictures and you will know.
The emotional outbursts – One quality that every Bigg Boss house resident needs is to be able to cry buckets of tears – that, most of the housemates managed. There were many instances when we saw weeping. The remote control task was something that resulted in one such emotional outburst.
The funny moments – Those who say that Bigg Boss is all about fights and tears are definitely wrong. We saw some funny moments on the show this season that made us go LOL. And we would like to thank Ajaz Khan for those…
Suspense – Every Saturday was filled with tension when Salman used to bring Weekend ka WOW. Audiences waited to know which housemate would be evicted. While some evictions were expected, others came as a shock – like VJ Andy and Elli Avram.
The thrilling tasks – This season we saw very unusual tasks in the house. Be it the Bigg Box task or the toy factory task, each and every task surely had a lot of thrills attached.
Which was your favourite moment? Tell us!