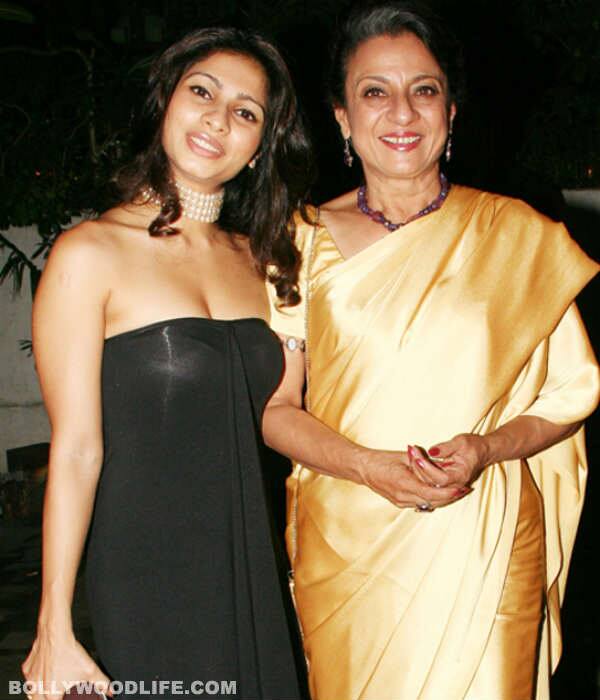 The grand finale is all set to be aired tonight and the name of the winner will be revealed soon, but the wait is almost killing us
While we were patiently waiting to know the winner of the coveted title of surviving the controversial house; we noticed veteran actor Tanuja coming to receive her daughter Tanishaa Mukherji. If you remember, the entire family has been a no show throughout Bigg Boss 7 . Media so much as speculated that the family was miffed with with youngest daughter 'coz of her alleged affair and atrocious behaviour in the glass walled house.
However, Kajol put the rumours to rest by stating that they were proud of Tanu and knew that she would never do anything to shame her family. The channel requested at least one family member of each of the last four contestants (Gauahar Khan, Sangram Singh, Ajaz Khan) to be present on the night of the finale. So, in spite of health conditions, Tanuja was seen at Lonavla to receive her daughter, while the rest of the family including Kajol and the Devgns wait for her at the farmhouse. The family plans to bring in the new year together away from the hustle and bustle of everyday life.
Frankly, we always knew that Tanuja would be there to receive her daughter, however, we are more eagerly waiting to see the mommy's reaction to Tanishaa and Armaan Kohli's, who will also be there at the finale, reunion. Now that's a reaction and facial expression we hope the cameras will catch, no?