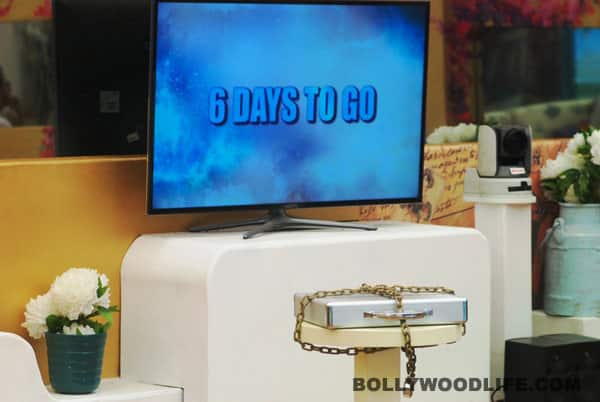 The countdown has begun and the popular briefcase strikes to haunt the Bigg Boss 7 housemates
Only six days are remaining for the Bigg Boss 7 Grand Finale and the tension is so thick amongst the top five contestants – Gauahar Khan, Ajaz Khan, Sangram Singh, VJ Andy and Tanishaa Mukherji, that you can through it. In tonight's episode of Bigg Boss 7, to add to the finalists' excitement and worries, Bigg Boss will decide to test their integrity by sending a mysterious briefcase inside the house.
In the evening, the housemates will be asked to gather in the living area where a chained briefcase is placed on a table. Without revealing any details about the contents, Bigg Boss will ask the five contestants to mutually decide as to who deserves to own the briefcase.
Unsure of what to expect, the housemates will spend the first five minutes staring at the briefcase…and then the guessing game will begin. While some will say that it contains money, the rest will speculate that the briefcase might contain an elimination ticket. While the guessing game continues, Ajaz voluntarily opts to take the briefcase, thinking that there might be money in it. However, the other housemates will disagree with Ajaz and continue with their discussion.
Eventually, every contestant will volunteer to take up the briefcase and face the consequences, but they will be held back by the other housemates from doing so.
What's the real mystery behind the suitcase? Which contestant will finally own it? All we can do is just wait and watch!