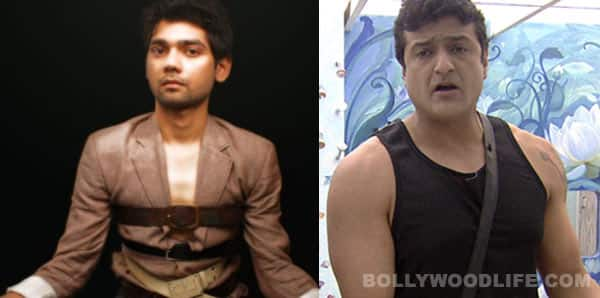 The naked yoga trainer is likely to be evicted from the house today
We have got some piece of news which will surely make you go bonkers. The latest wild card entrant in the Bigg Boss 7 house, Vivek Mishra will apparently be evicted from the house today. The naked yoga trainer who was nominated this week revealed details about Armaan Kohli's engagement to Tanya Singh soon after he entered the glass walled house. That's not all. Vivek also got into war of words with Kushal Tandon recently over household chores. This is the first time in this season that a contestant is being evicted from the show mid-week. Will he really be eliminated or will he be sent to a secret room in the house like Imam Siddique was sent in the last season, we don't know that as of now.
If he is really being eliminated then don't you think that Armaan deserved to be evicted rather than Vivek? After all, everyone in the house except Tanishaa Mukherji of course is pissed with this inmate for his rude and violent behavior. There have been a lot of instances in the house that have made Armaan lash out on other housemates. The other inmates have started hating him and have been giving him advice on anger management.
So who deserved to be evicted – Vivek or Armaan? Tell us peeps!