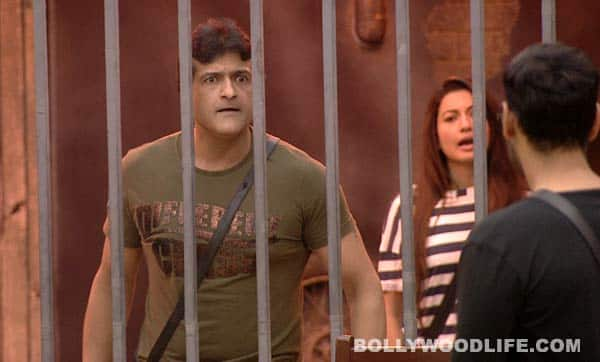 Andy and Armaan will be seen getting into a heated argument in tonight's episode of Bigg Boss 7
Like every season, Bigg Boss 7 continues to have its share of arguments between the housemates. A few days ago we saw Gauhar Khan and Kamya Punjabi arguing with each other over a task. The rift between them took a turn for worse and today they have reached a point where both of them can't stand each other. Although the Kamya-Gauhar chapter is temporarily closed, a new chapter will open in the Bigg Boss house.
In tonight's episode of Bigg Boss 7, we will see a fresh rift between Armaan Kohli and VJ Andy. When Bigg Boss will announce jahannum-wasis as the winner of this week's luxury budget, Bigg Boss will give them the liberty to buy anything from the food stall that is sent inside with the money they minted. Even after the jahannum-wasis have eaten from the food stall, Andy will be seen insisting that Armaan should eat proper food, as he and the other jahannum-wasis hadn't eaten properly for almost two days due to the task.
However, Armaan will refuse to take any food from them since when it was really needed; the jannat-wasis did not give him breakfast before the task started. This will not go down well with Andy, who will tell Armaan that he was just showing his concern. Andy will also add that he does not appreciate Armaan's attitude and he has lost all respect for him. Arman will react wildly to this statement and will be seen abusing Andy. Andy won't be able to control his anger and will begin abusing Armaan. The fight will die down only after Kamya and Tanisha intervene.
Let's see to where this goes. Watch this space for more updates on Bigg Boss 7.