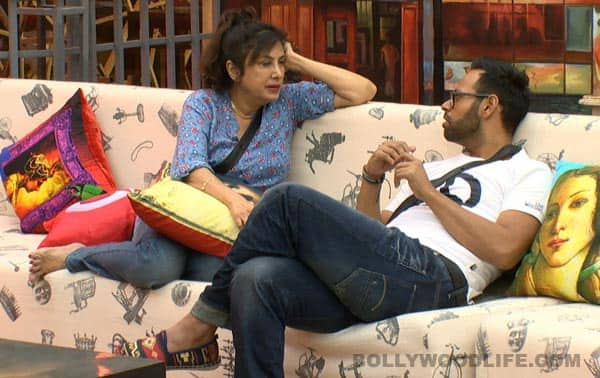 Day 3 saw jannat-wasis and jahanum-wasis fighting over food at the mad cap house
A lot of people were disappointed with the contestants on Bigg Boss 7. We too found this season of the controversial reality show quite thanda. But now it looks like, we were wrong on that front. Why do we say so? Well, it was day 3 at the Bigg Boss house and we finally got the much needed masala in the show.
Day 3 afforded us the sight of VJ Andy and Sangram Singh discussing about the latter's private parts. Ewww. Looks like these two are not aware of the fact that they are grown adults and they are on national television.
It has happened before and it's bound to happen again. We saw the housemates fighting over food. We saw Armaan Kohli boycotting food and pointing a finger on the jannat-wasis for not satisfying his paapi pet. To add, Arman spills the food offered to him and further antagonises other housemates. The real masala came from the fight between the jannat-wasis and jahanum-wasis over food and we like it. We are sure you too were entertained.
Post the fight, we saw Gauhar Khan crying for no reason. She reminded us of Delnaaz Irani from Bigg Boss 6.
Later, Anita Advani got chatty with Andy about the moments she shared with late actor Rajesh Khanna, she finally proved some housemates wrong who were of an opinion that Anita doesn't deserve to be on the show. Well, Anita give us some more talks like these and we will love you for our entire life.
To conclude, all we can say that Bigg Boss Saath 7 has finally started to get interesting. Lets see what happens in the coming episodes. Keep watching this space for all the updates on Bigg Boss Saath 7.