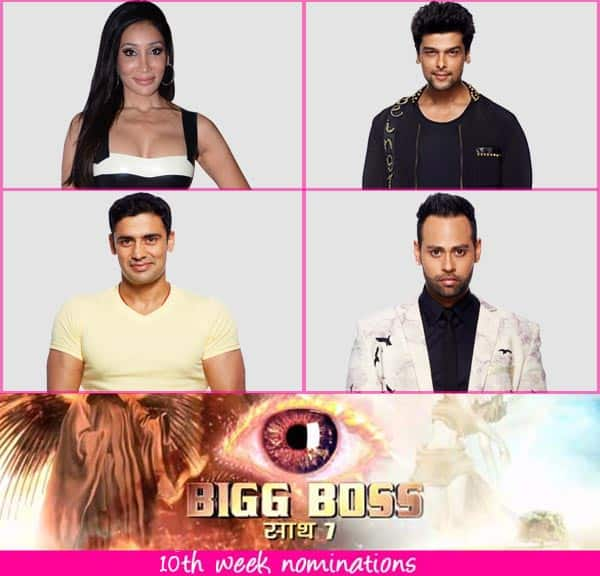 Four out of nine housemates have been nominated this week
Sangram Singh, VJ Andy, Kushal Tandon and Sofia Hayat are in the danger zone this week. So who do you wish to see out the Bigg Boss 7 house this week?
We know that when compared to other housemates, Sangram has been nominated for the least number of times in his journey till now. This is the third time that the pehelvaan is in the danger zone. Will his fans save him again or will he bid adieu to the other housemates?
Sangram's good friend Andy has never been the captain of the house ever since Bigg Boss 7 has gone on air. But he seems to have become the permanent member of the nominations league. He has been nominated for the most number of times till now, but has been saved by his fans every time. He seems to have become viewer's favourite contestant. Will he stay in the house or will his fans disappoint him?
This is the first time that Kushal has been nominated after his comeback to the glass walled house. After his dismissal from the house, Kushal had become a hero in the eyes of spectators. Remember the entire Kushal-Andy episode? It is the huge amount of love from the viewers that brought him back into the house. Will his fans continue to support him this week?
Sofia is that one contestant in the house right now who has been giving a lot of content to the show. All thanks to her bitchy nature. She has been provoking people to get into fights. With the kind of content, Sofia has been offering, will she still make an exit from the house of horrors?
While the eviction will happen on coming Saturday, you can tell us who you wish to see out of the house this week amongst these four housemates. Vote!