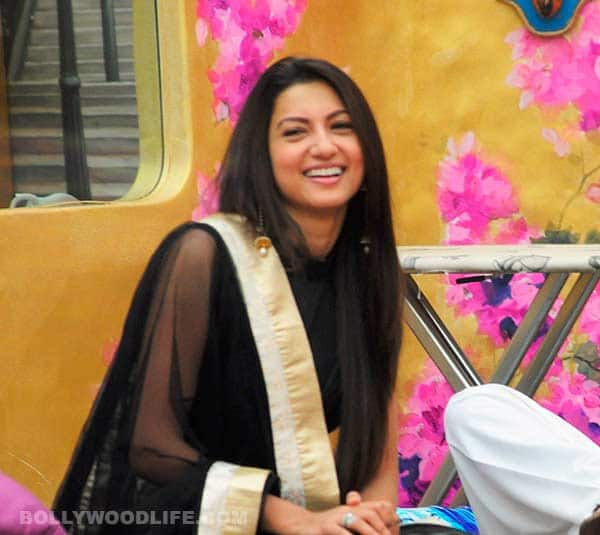 Here is some inside gossip which will make you go bonkers…
When Gauahar Khan opted to walk out of the Bigg Boss 7 house with her alleged beau Kushal Tandon, she left the entire nation in a state of shock. But on the very next day when she made a quiet comeback to the glass walled house, we and millions of spectators were confused this time rather than shocked. When she came back into the house everyone had one big question- Why did she return to the Bigg Boss house? Speculations were rife in the media circuit that she returned on the condition that Kushal should be brought back into the house in some days.
But our khabroo begs to differ. We have learnt, Gauahar's decision to make a comeback to the house was 'forced'. Every contestant in the Bigg Boss house is bound by a contract which has this particular clause which states if a contestant quits the show willingly, he/she has to pay Rs 50 lakh compensation to the channel. "In fact, when Gauahar was packing her bags, Apurva Agnihotri was seen trying to remind her about the 'penalty-for-exit' clause in the contract but she yelled, 'I don't care'. However, when the cold truth hit her, the actress decided to go back rather than shell out the money," a source said.
If you remember, not only Gauahar, but Pratyusha Banerjee and Kamya Punjabi were all set to walk out of the house with Gauahar and Kushal, but they were called inside the confession room and were informed by the producers that leaving the show midway will cause them to pay the hefty amount. (which was censored of course) That's when they both decided to back out.
Well, all we can say is that money won over love when it comes to Gauahar and Kushal. As they say, 'the whole thing is that ki bhaiyaa, sabse bada rupaiyaa.