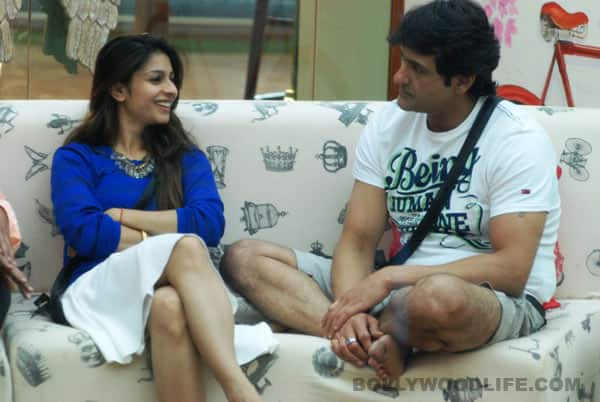 There are a lot of reports about the Bollywood's two forgotten actors being caught naked on cameras. But are they true?
Various reports have been doing the rounds since yesterday about Tanishaa Mukherji and Armaan Kohli being caught naked on cameras inside the Bigg Boss 7 house. However, our little birdie from Lonavala has gone on to call this a hoax.
A particular report quotes a crew member who says that these two contestants were found in 'compromising' position on cameras and this sudden development is the reason why Kushal Tandon's re-entry inside the glass walled house was postponed from midnight to early morning.
However our source begs to differ and says that nothing like this has happened. "Kushal entered the house as it was scheduled. These rumours about Tanishaa and Armaan are completely baseless. With 84 prying cameras capturing every move of the contestants, how can something like this ever happen on the show?" says our source.
Well coming from respected families we don't think Tanishaa and Armaan will go down to that level on national television. What do you think BollywoodLifers?