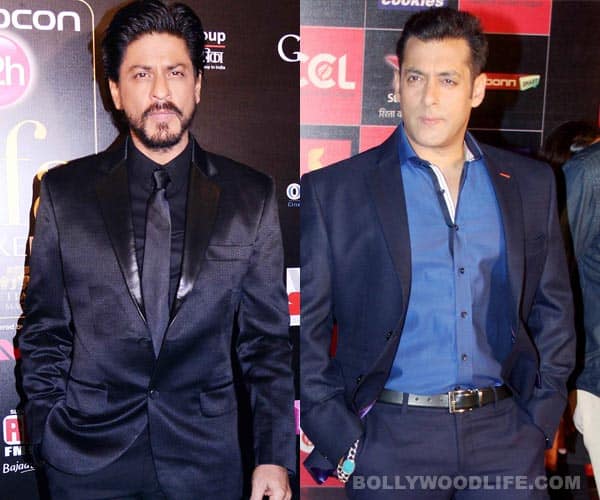 Looks like the Khan war has finally come to an end. Read on to know more…
Salman Khan and Shahrukh Khan's rivalry is no news to the entire universe, but it looks like this infamous rivalry has finally come to an end. From Salman's side at least. Why do we say so, you ask? Well, the story goes something like this.
In Sunday's episode of Bigg Boss 7, we saw Kareena Kapoor and Imran Khan promoting their upcoming film Gori Tere Pyaar Mein. So when the three yaars came together, it was obvious that they all were in for some fun. Amidst all the fun, there came a time when Imran asked Salman that whether he had played a south Indian on the silver screen? To this Salman replied, "No. I have never played a south Indian, but mere 'friend' Shahrukh Khan bane the south Indian. Ra.One mein" What followed after this was loud and happy cheers from the audience and stretched smiles on both Imran and Kareena's faces.
So can we say that the Khan war has finally come to an end? We don't know yet. But when Salman addressed Shahrukh as his friend, we just couldn't control and we went all 'awww'. What about you peeps?