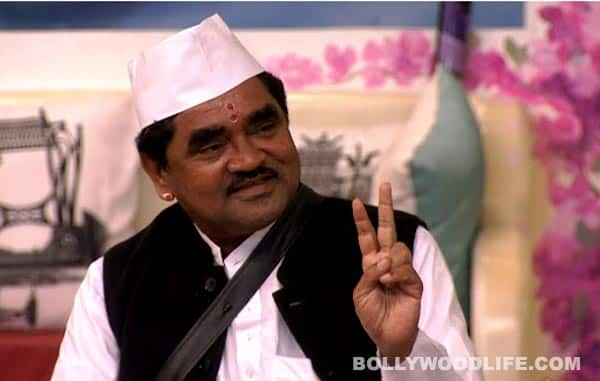 The popular face reader will feature in today's episode of Bigg Boss 7
The last three days have seen a lot of ups and downs in Bigg Boss 7 house. The constant fights and arguments kept everybody estranged. To bring them together and ensure the peace in the house, Bigg Boss will introduce a task in today's episode where the housemates will have to do a havan throughout the night until the morning wake up call. While they will be performing the havan in the garden area, popular face reader Janardan Baba will make an entry.
Everybody will be surprised to see him and will greet him by touching his feet. Bigg Boss will introduce him to the housemates and will tell them that he will spend a few hours with the contestants and predict their future by reading their faces. Sangram will be the first person to meet Baba and he will get to know that he will go a long way in sports and will also progress as an entrepreneur. Elli will be the next person and she will be all excited to know her fate when Baba will tell her that she will be recognised as an actor by the age of 34 and will get married to a businessman. Baba then will call Kushal a spoilt brat but he will tell him that he has a bright future. Also Pratyusha, Kamya and Andy will get their face read and will get good feedback from Janardan Baba. After everybody is done, Bigg Boss will call Janardan Baba in the confession room and will ask him to predict the five finalists who will compete in the finale. Further, he will leave the house wishing everybody a good luck.
Now, will Baba's predictions come true? Only time will tell.