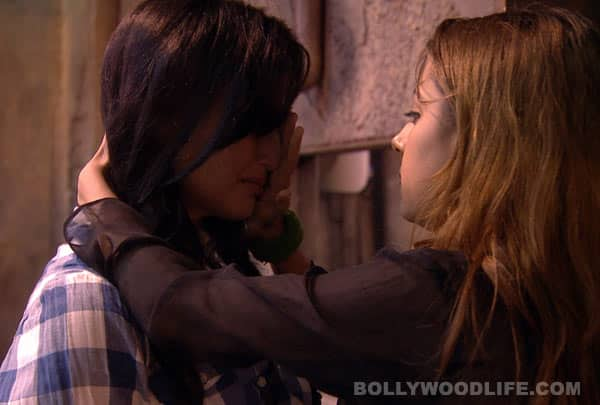 After being in a playful mood, Elli broke down recently. Read on to find out why…
Bigg Boss 7 has been witnessing tears from the very first day. First Shilpa Agnihotri broke down on the premiere night of the reality show after learning that she and her beloved hubby Apurva Agnihotri will be living in the different sections of the house. We also saw Gauhar Khan breaking down after the spat with Armaan Kohli. And now the latest housemate to join this tear league is Elli Evram.
Elli who has always been cheerful and happy since the time she entered the mad cap house broke down recently. Armaan has always been getting playful with Elli and making fun of her,however, this time Armaan seems to have crossed the line and went overboard. This offended her. In return, Elli said that he will slap Arman if he did not stop making fun of her. Now, Armaan is not from the people who will just sit and take such jibes. This did not go down well with him and he expressed his anger; Elli couldn't take this and broke down.
Awww, Elli. We feel sorry for you.