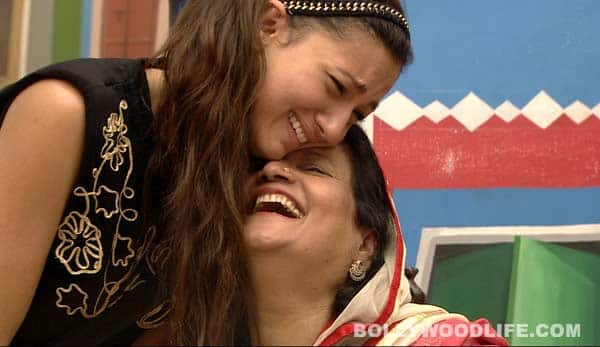 Gauahar will have a "Mama"-Mia moment in today's episode of Bigg Boss 7
Gauahar Khan will be seen crying buckets of tears in today's episode of Bigg Boss 7. No, not because, Kushal left her and started hitting on other girls in the mad cap house.
In today's episode of Bigg Boss 7, after the luxury budget task Bigg Box comes to an end, Bigg Boss will ask the housemates to choose the best performer. The choice will be between Gauahar and Sangram who managed to survive in the box for around 12 hours. With the consent of the team and the captain, Gauahar will be declared as the winner. In the evening, Bigg Boss will make an announcement that she will be rewarded for her victory soon.
She will be asked to go inside the bonus room where her prize has been kept. To Gauahar's surprise, it will be her mother who will enter from the door and Bigg Boss will announce that this is her reward for winning the task. Gauahar won't be able to hold back her tears after seeing her mother and will give her a tight hug. The mother-daughter will sit and chat over dinner. Gauahar's mom will tell her that she is doing fine and being appreciated by everybody outside. She will also advices her to keep away from any kind of fight and she is quite confident that she will go a long way in the show.
After a while, Bigg Boss will make an announcement that their meeting time has come to an end and Gauahar's mother needs to leave. Gauahar with a heavy heart will bid a teary goodbye to her mother and will thank Bigg Boss for the wonderful gift.
Awwww, now isn' t that sweet?