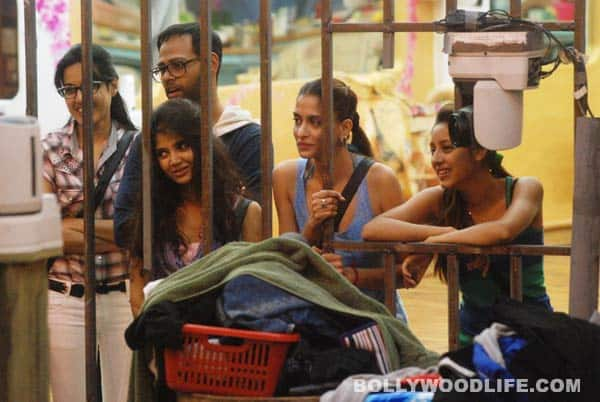 The new luxury task makes heaven mates stingy. Read on to know more…
The day of the luxury task has come again in the Bigg Boss house and the jahanum wasis are swimming in the money pool, quite literally. This time Bigg Boss has given the task, aamdani athanni, kharcha rupaiya, wherein the jahannum wasis have to mint money.
If the jahannum wasis want anything from the jannat side, they will have to pay them and buy all items whether it is food/ water to drink or hot water to bathe. Apart from that, they will have to give the first 500 notes they mint to the jannat wasis as a safety deposit since they are also acting as the bank. Only after they have deposited the first 500 notes, they will be allowed to buy food and other things. The heaven mates have the liberty to decide the prices of the things that are available for sale.
The team which has more money by the end of the task will be declared as the winner of the luxury budget task but the jahannum wasis will take the task quite seriously. To be the winner of the task, they will refuse to buy anything from the jannat wasis. They will be seen eating just fruits and drinking protein shakes. Even when the jannat wasis would be ready to give food on a lower price, they will refuse to buy it. Because of this, Shilpa Agnihotri, Kamya Punjabi – the captain of the house  and VJ Andy will be seen arguing with Tanishaa Mukherji, Gauhar Khan and Armaan Kohli over the prices that were fixed on the items for sale.
All we can say is that like the outside world,rupaiyaa is bada inside the Bigg Boss house as well.