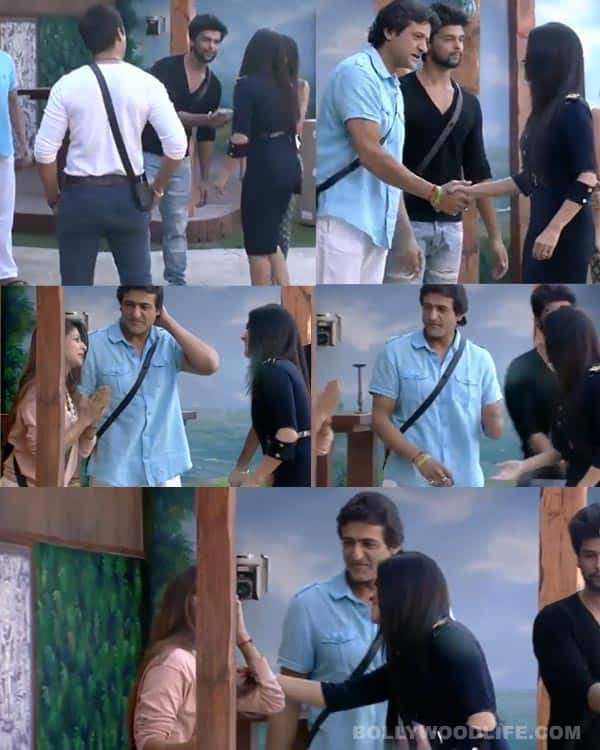 What was the reason behind the starlet's rude behaviour? Read on to find out…
Mercury levels in the Bigg Boss 7 house soared to an all new highs when adult movie star turned Bollywood actor and former Bigg Boss (Season 5) contestant Sunny Leone entered the glass walled house… again. But if you watched the episode very closely, you will have noticed that something very unusual happened on Sunny's entry.
As soon as the Jism 2 actor walked into the house, she started greeting every housemate and shook hands with everyone, but as soon as she moved towards Tanishaa to say hello, the Neal N Nikki actor refused to shake hands with Ms Leone and instead joined her palms and said 'Namaste'. Weird, hai na?
So what could be the possible reason for Tanishaa's rude attitude? Did she refuse to shake hands with Sunny just because she was a well known adult movie star? If that's the reason, let us remind Tanishaa that Sunny, who has entered showbiz very recently, has made it quite big already and is way more popular than Tanishaa could ever be. Also, Ms Leone has made it big on her own and didn't bank on anyone's popularity – Tanishaa, on the other hand, has had her sister Kajol and brother-in-law Ajay Devgn's popularity to boost her market value, such as it is.
Clearly, Tanishaa needs to get her attitude fixed asap. Do you agree with us, peeps?