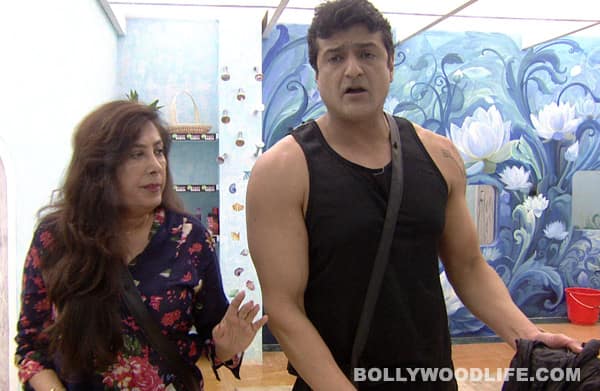 It seems that Armaan's attitude is taking a toll on everybody inside the Bigg Boss 7 house
Last week Armaan Kohli got into a spat with Kushal Tandon. The fight between them got so intense that the host of the show Salman Khan had to intervene to stop the fight.
In today's episode of Bigg Boss 7, Armaan will get into an argument yet again. And this time his victim is the senior most housemate of the mad cap house, Anita Advani. But what was the reason behind these two getting into an argument? Well, Bigg Boss asked Tanishaa, the captain of the house to talk to the heaven-mates and unanimously decide who they want to save from going to the hell-side this week. After much discussion, they could decide only on Anita's name. Struggling to decide the second name, Armaan gets furious and feels that he should be saved from going to the hell-side and instead Andy should be nominated this time.
Anita feels that's Arman's attitude is wrong and he has been changing his statements time and again. Arman is of the opinion that he has stayed in the hell house for over a week and it should be somebody else's turn to go there. Anita is left stunned with Armaan's remarks and says that if need be, she will volunteer to go on the other side.
Now we really wonder that after Kushal and Anita, who would be Armaan's next target in the house.