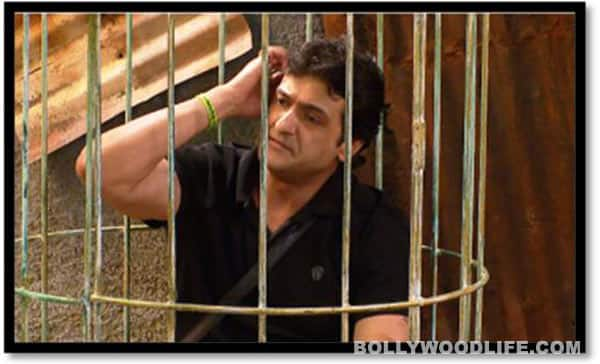 The Jahannum wasis seem to be taking their stay in the hell very literally and have actually turned in to naughty devils
In today's episode of Bigg Boss 7, late in the night, while everyone is asleep, Kushal Tandon, Gauhar Khan and Armaan Kohli will wake up hungry and decide to steal the burgers which Bigg Boss had given them. They will decide to go on to the heaven side through the small window that was meant for food transfer.
Turn by turn Asif, Armaan and Kushal will slip through the window to steal the food. But before they open the fridge, an alarm will start ringing which will wake the other housemates. After this, Kamya Punjabi, the captain of the house will warn them that if this is repeated, repercussions will be bad and they won't get any breakfast in the morning. But before the captain could implement her punishment, Bigg Boss will take away all the beds of the Jahanum wasis.
The hell mates will be seen requesting Bigg Boss to give beds to the girls. Bigg Boss will announce that the girls will get their beds only if one of the boys will spend an entire night in a cage. Armaan will volunteer to go for it, but the hell-mates will refuse and say that they don't want the beds. Seeing this, Armaan will start feeling guilty and will go and sit in the cage. After a lot of tamashaa, the girls will finally get their beds back.
After all this, one thing is very sure. The housemates will now think twice before taking any panga with Bigg Boss. Hai na?