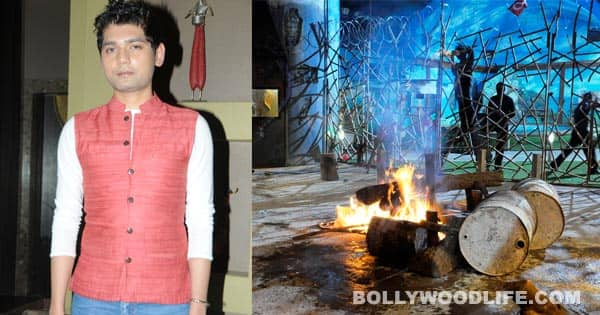 After model Asif Azim, viewers will witness the entry of a new dude from the entertainment industry
Model turned actor Vivek Mishra will have a very interesting entry in Bigg Boss 7. Asif Azim made a sizzling entry from the pool; however Vivek's face will be hidden with a black mask. Why the secrecy?
The house so far has been split into two sections – Jahannum and Jannat. But Bigg Boss decides to change that by sending in a group of men who barge in wearing black masks and break down the Jahannum section. They cordon off the hell section of the house, forcing everyone to move to heaven. And one of the masked faces turns out to be the wild card entry Vivek Mishra – what an entry, no?
So now all the 12 contestants will be living in heaven, enjoying all the facilities, but that in no way means that their troubles are over. While Bigg Boss has conveniently shifted everyone in the small heaven section, he does not make any arrangements for extra beds or makeshift bathrooms.
So now 12 people have to share five double beds and one bathroom…eewww! Looks like life just got more difficult for the inmates. And with the addition of another member it doesn't look like things will get any better.
Keep watching this space for more updates.