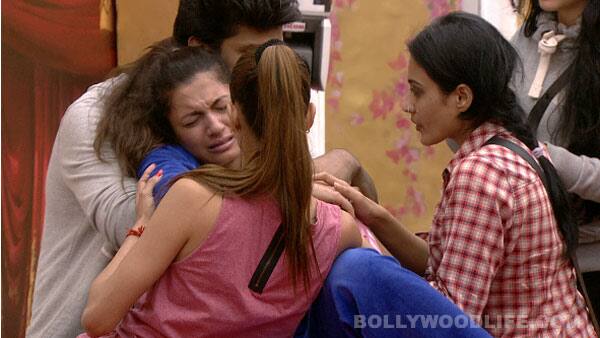 Gauahar will face some health problems in today's episode of Bigg Boss 7
After Hazel Keech and Rajat Rawail's health issues in the Bigg Boss 7 house, Gauahar Khan will join the ill health league very soon.
Today's episode will see Bigg Boss introducing the luxury budget task. Gauahar being the captain will be excluded from the task and will be asked to oversee it instead. The situation on both the sides will go out of control when Jahannum-wasis and Jannat-wasis go berserk while performing the task. Armaaan Kohli and Apurva Agnihotri will get into a fight while and on the other hand, Shilpa Agnihotri and Tanishaa Mukherji too will get into an argument over the task. While Gauhar will try to calm them down, VJ Andy will lash out at Gauahar and accuse her for being unfair.
Later in the episode, Gauahar will collapse on the spot while talking to Kushal Tandon. Seeing this, Kushal will panic and jump on the heaven side to be on Gauahar's side. Other Jahannum-wasis will also cross the barrier to take control over the situation. Gauahar will receive immediate medical attention and will be asked to take rest. But she still will continue to regulate the task and perform her duties as a captain?
Looks like, the pressure of the task is taking a toll on Gauahar's health. So does that mean that Gauahar will leave the show on the medical grounds? Only time will tell.