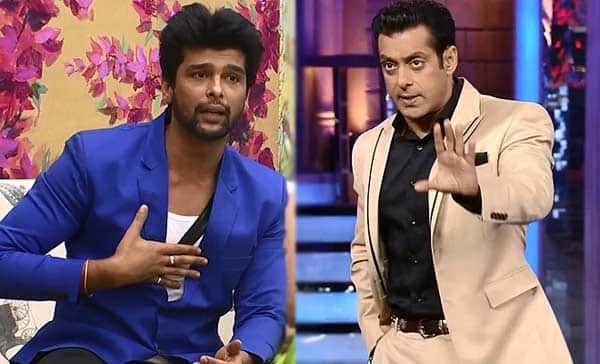 The controversial Kushal made his comeback to Bigg Boss 7 recently, but it seems as if he is soon going to regret it… and how!
Now that Kushal Tandon has re-entered the Bigg Boss 7 house after his much talked and written about exit, it really looks like he is going to regret his decision for his entire life. Why do we say so, you ask…
Rumours were rife that Salman was apparently not happy with Kushal's re-entry to the house. And on Saturday's episode of Bigg Boss 7, Salman openly admitted it, saying that he was not comfortable with the soap star's comeback. During the interaction – or was it a war of words? – Kushal initiated a clarification, telling Salman that he believed that rumours about the Dabangg actor opposing his return were wrong. Salman reacted quite strongly: "I have better things to do than care about Kushal's existence in Bigg Boss." The Bodyguard star also told Kushal that his PR machinery was working hard in the Internet space, perhaps hinting at the great support the TV actor has garnered online. Kushal denied that, but Salman continued to argue, insisting that Kushal may be trying to play games while telling the housemates about the public reaction and in turn aiming to influence them. The Dabangg Khan also clearly stated that it was the decision of Colors channel and the producers of the show to bring Kushal back and that he, Salman, had no say. To this, Kushal began explaining how he was trying to make the situation clear. "Why should I care if you (Kushal) are in the show or not," Salman retorted. "That does not matter in my life." This heated argument finally came to an end and although Salman heard Kushal out, the Bollywood actor seemed rather cold to the TV star who seemed desperate to clarify his point to Khan.
Now that Kushal has taken a panga with Salman, will he regret his decision of entering the house again? After all, don't we all remember what happened to people like Vivek Oberoi!