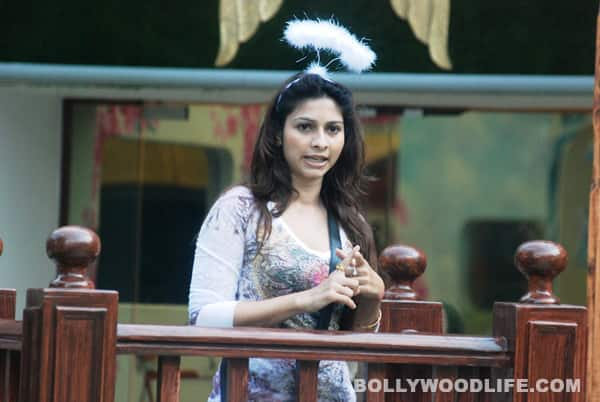 Tanishaa might be evicted and sent to the secret room of the mad cap house
For those of you who were waiting for the secret of secret room of Bigg Boss 7 house to come out in open, here it is. According to the recent goss coming all the way from alleys of the glass walled ghar in Lonavala, Tanishaa who is already in the danger zone might be sent to the secret room on Saturday. The secret room is a place where a contestant can see all the activities happening inside the house on a television.
In the previous seasons, Imam Siddique, Sara Khan and many more have been sent to the secret room of the Bigg Boss house. We have seen how things spice up after a housemate returns to the house after spending few days in the secret room.
If this rumour is true, then we can surely expect the mercury level to rise in the Bigg Boss house very soon. Hai na?