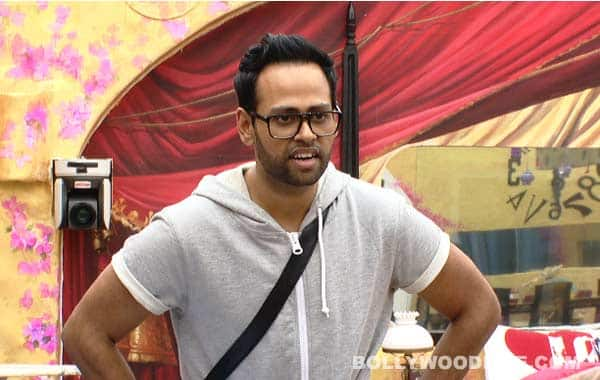 Andy might have to bid adieu to other housemates very soon
VJ Andy is one contestant in the Bigg Boss house who always seems to become a victim of circumstances since the very beginning. Be it a task, tabadla (swap) or captaincy, he never gets anything that he ever expected. He is often seen venting out his anger, expressing displeasure and even fighting with the housemates when he is treated in an unfair manner. Andy has become the scapegoat of the house yet again.
In today's episode of Bigg Boss 7, the contestants will break the most important rule of the house by discussing the nominations amongst themselves in code language. And as they say, for every mistake there has to be some punishment.
Before starting the procedure of nominations, Bigg Boss will make an announcement that the housemates have been found guilty for discussing nominations and breaking the rules in the presence of the captain (Kushal). Bigg Boss will ask Kushal to discuss with the housemates and take the names of five contestants who have initiated or encouraged such conversations. Their punishment would be direct nomination for next week. Also, they will also be asked to take the name of one contestant out of these five names who has contributed the most to the nominations discussion. After a while, Kushal and other housemates will select Andy. Bigg Boss will decide that he will have to leave the house after the next announcement.
Andy will get extremely upset and will say that he has become a bakra once again. He will also lash out on Pratyusha and will call her a hypocrite. He will tell her that she is too young to be on the show. Andy ultimately will have to pack his bags and wait for Bigg Boss's next announcement.
Will Andy leave the Bigg Boss house or will he be sent to the Caravan and join the new wild card entrants Candy Brar and Ajaz Khan? Well, all we can do is just wait and watch.