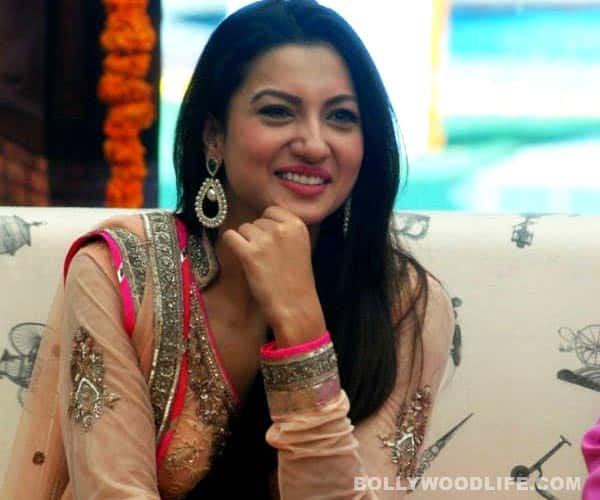 The results of Bigg Boss 7 are out and one of the contestants this year will finally celebrate not just freedom, but also the 'Big' prize money!
Gauahar Khan can finally do a victory dance. And why not! The gal has had not just a successful stint in Bigg Boss 7, but has taken home a nice little bit of pocket money too. The journey was no cakewalk for her. There was tough competition from Tanishaa Mukherji, some horrible fights and a few romantic moments. Now this might just make those who predicted that Gauahar Khan would be the winner of Bigg Boss 7 very happy. Those were the people who will probably be busy celebrating their theory that it's not just fame, but also the support of rich boyfriends that can help a lovely lady earn the title. We don't know if this is the truth, but Ms Khan did win BollywoodLife's poll, hands down. And looks like all our predictions have come true. After battling it out with 19 housemates and post three months in the glass walled house, Gauahar has emerged as the winner of Bigg Boss 7 and bagged the prize money of Rs 50 lakh. Will a film with Salman Khan be the perfect icing on this cake?
While Gauahar emerged as the winner, Tanishaa, Ajaz Khan and Sangram Singh came 1st, 2nd and 3rd respectively.
The Chokra jawaan hai dancer's journey in the house has been an interesting one. While on the one hand she found an enemy in Tanishaa, on the other she found love with actor Kushal Tandon, who openly confessed his feelings for Gauahar on national television. Now we would love to wait and watch whether this romance will survive outside the house too, but until then we wonder – will the couple celebrate the high of Gauahar's victory and their relationship?