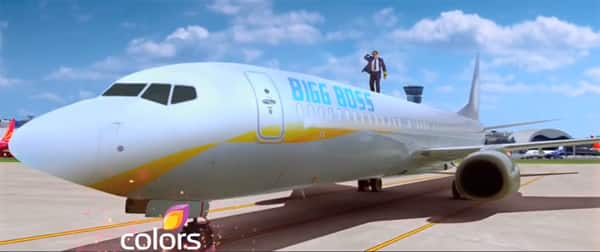 The latest promo of Bigg Boss 8 is out and it reveals some details about the show
The latest promo of upcoming eighth season of Bigg Boss is out, which not only reveals the premiere date (September 21), but also the theme of the high voltage reality show this year. And it looks like all our guesses were absolutely right for the glass walled house is certainly designed like an aircraft.
In the promo, we can see Salman in his pilot avatar walking on top of an airplane saying he will take the celebrities on a rather unusual ride in his vimaan. And like every year, eighth season of nation's most controversial reality show is going to be filled with some twists and turns. It seems that the contestants are certainly going to go through a very tough journey this time around.
And finally before taking off the flight, the Kick actor confesses that he can't wait for Bigg Boss season 8. Well, even we can't.
Here take a look at the latest promo of Bigg Boss 8 and tell us if like us even you are excited about the show.