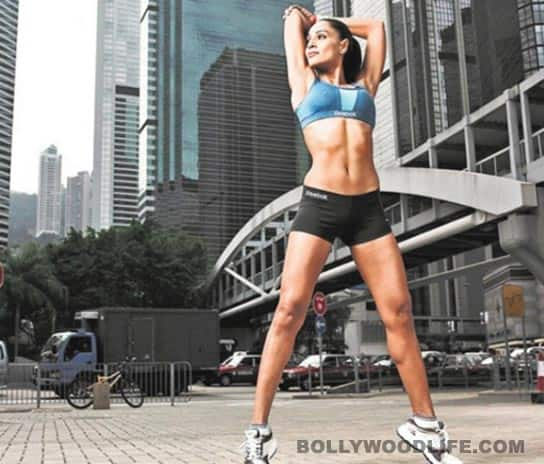 Seven years ago Bipasha Basu began her journey to a fab figure, albeit on the wrong foot
It all started with a journalist calling Bipasha 'fat'. The Bong beauty took the comment very seriously and decided to get in shape – fast and without a professional trainer. Little did the actor know that the quickest way is seldom the right way. "I had no knowledge about health and fitness and even went on crash diets. Suddenly I started getting excruciating pain in my knees, with days I could barely stand. I spoke to Hrithik Roshan, Shahrukh Khan and many other colleagues who recommended top doctors," Bipasha says.
An MRI (Magnetic Resonance Imaging) reported that Bipasha was suffering from osteoarthritis. "My knees had become like that of a 65-year-old person," Bipasha said. Tch tch! The dusky actor who continues to be under therapy has learnt a lesson, albeit the hard way.  "You realise that being beautiful and sexy is not all that matters. Rather, you need to respect the body you are born with," she laments. Guess the new lot of B-town beauties, who have been killing themselves over becoming stick thin, need to learn from Bips' lesson!