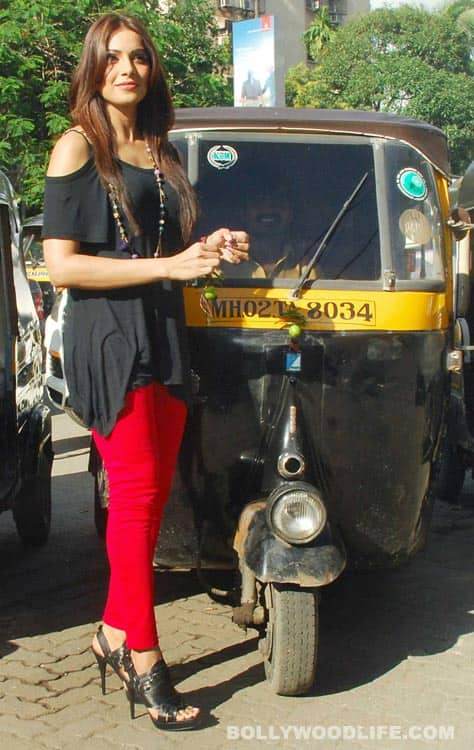 Bipasha turns to saving Mumbai's rickshawwallahs from buri nazar
Celebrities, we know, go all sorts of crazy while doing movie promotions. While some come up with interesting and clever ideas – like Aamir Khan during Ghajini, where he gave all the theatre staff identical haircuts. There are some which range from bizarre to stupid to downright embarrassing, like when Shahid Kapoor and Genelia D'Souza spent an entire night waiting in a car while promoting Chance Pe Dance, with people outside peeking through the windows! And then there were the interesting strategies, like when Vidya Balan dressed up as a heavily pregnant woman and roamed around public places asking people about her missing onscreen husband!
Recently we spotted Bipasha Basu warding the evil off Mumbai's rickshawwallahs, trying hard to make the connection with the masses for her supernatural thriller Raaz 3. Bips was seen tying nimbu-mirchi on the rickshaws. We hope the evil eye gimmick does the poor rickshawwallahs well, but the film at least should do well, considering the Bhatt brothers' track record of churning out quick, low budget horrors that recover money in no time….evil eye or not!