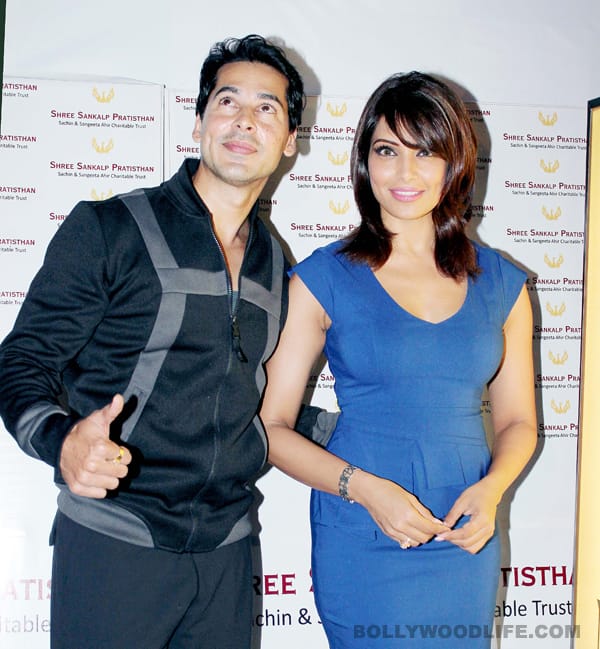 skip advertisement
Dino-Morea-Bipasha-280113
The Italian hottie has decided to contribute to the world of fitness freaks, and our Bong babe is doing her best to support her dear friend…
Recently Dino Morea and Bipasha Basu were spotted – and how! – at the launch of Dino's fitness brand. And why not? After all, that's the one common interest, apart from a long and passionate love affair in the past that the duo share.
So don't get any idea, peeps. We know, watching the two walking hand-in-hand wherever they went during the evening might make your eye brows dance, but trust us, there's nothing amiss. The two are 'just good friends'. And we say this because Dino, we've heard, is very serious about a certain Nandita Mahtani. And Bips, like we've all seen, has been spending certain cozy moments with Harman Baweja. Hai na?
But don't let that disappoint your suspicious self. Take a look at these images from the event and tell us (quick!) if you find anything fishy. Wink, wink.
Photos: Yogen Shah