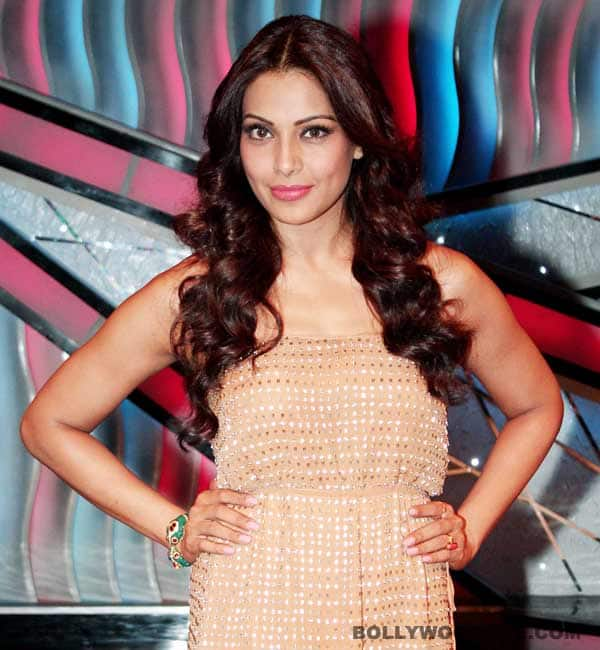 The Bong babe was almost molested and got injured during the Raaz 3 promotions in Gujarat
Star actors Emraan Hashmi and Bipasha Basu and newcomer Esha Gupta were in Ahmedabad recently to promote their new film, Raaz 3. The day that kicked off on a happy note – particularly for Bong babe Bips as she raved about her yum Gujju lunch on Twitter – sadly ended as an unpleasant affair for the whole team.
Why? It so happened that an unexpected number of people showed up at the Raaz 3 meet and greet event, and within few minutes of the stars' arrival, the crowd got out of control. Fans started shouting and screaming for Emraan, Bips and Esha's attention, but one fan took it too far, as he tried getting close to the Bong babe and pulled her red skirt. In that crazy moment of trying to protect herself Bips injured her right hand. However, the film's spokesperson said that fans not only pulled the Bong hottie's clothes, but also tried touching Emraan and Esha.
That's not the point, really. What we really want to know is, how does Bips get into such sticky situations almost every time she's in public? And we all know that more than once the Raaz 3 hottie's been molested by her obsessed fans. Remember the most recent incident that occurred at a Durga Puja event the Bong babe attended?
We don't think it's got anything to do with the Raaz 3 babe's sexy dressing style – which a lot of men would hold responsible for their uncontrolled responses to her! We think Bips is too hot to handle on and off screen. Don't ya agree?