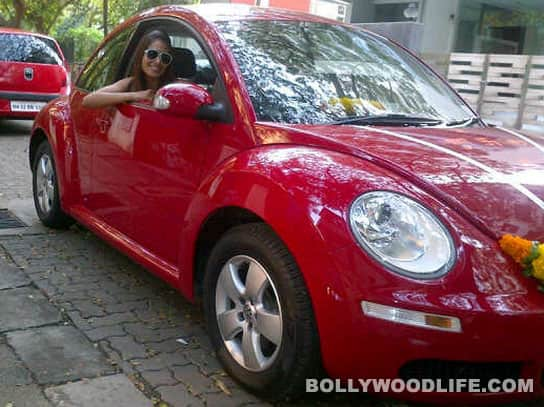 Bipasha Basu flaunted her new car on Twitter
Bipasha Basu is now the proud owner of a Volkswagen Beetle. And she is super excited about her new purchase. The actor is learning to drive as she doesn't want to depend on anyone to chauffeur her around. Bips announced on Twitter about her new car."My Beetle just arrived! Named it 'Brad'! Me n Brad will now drive all around Mumbai. Yipee!" Of all the names, why 'Brad', we wonder. The actor just wrapped up her shoot for her new film, Jodi Breakers in Greece. Bipasha has been cast opposite R Madhavan in the film. While it seems like an odd pair, you never know, they may just hit it off – like Madhavan did with Kangna Ranaut in Tanu Weds Manu. Bips and Maddy's film together was earlier titled Shaadi Fast Forward.
ALSO READ:
Shahrukh Khan's wife Gauri gifted an old model Volkswagen?