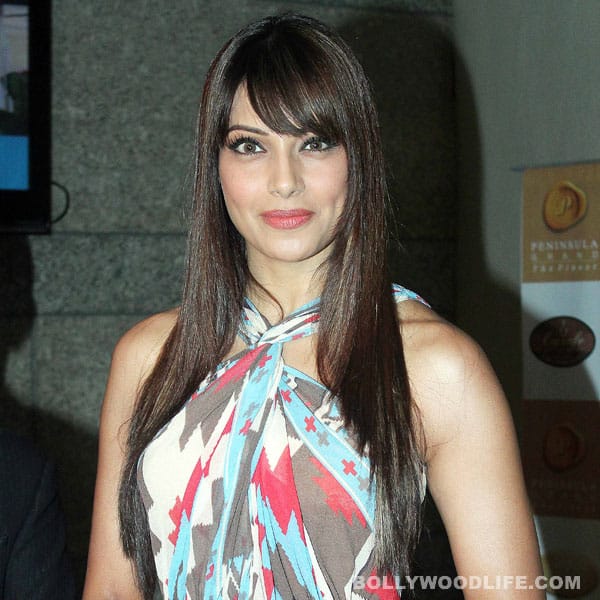 As the Bong babe turns 34 today, we put a test to hardcore Bipasha fans. Check out if you know it all about your favourite star
Born on January 7, 1979, Bipasha Basu has been a part of the industry for almost 12 years now. The babe has a huge fan following and has over the years carved a body that one can die for. From launching her own fitness DVD to making her presence felt in strong health campaigns, Basu is an avid work-out freak. And although her career hasn't exactly flourished in a big way and neither has she proved her credentials as an out-and-out talented actor, Bips still exudes an infectious confidence, and her attitude inspires you to go on despite the many failures you may face – be it in a relationship or in career. The actor had once said in an interview that the film business makes you a li'l fragile. But honestly, her spirit looks quite unbreakable to us.
So here's an interesting quiz on Basu. The points you earn will decide how loyal you are to you fave celeb, so answer carefully…
a)      Who is the fattest guy Bipasha Basu has worked with?
b)      'Yeh jism pyar karna nahi jaanta….complete the dialogue
c)       Does Bipasha Basu kiss Ranbir Kapoor in Bachna Ae Haseeno, yes or no?
d)      Bipasha Basu's calves are similar to – 1) Milkha Singh 2) Baichung Bhutia 3) Both
e)      If Bipasha Basu knew black magic, who would her victim be – 1) Priya Runchal (John's current chick  2) John Abraham  3) Kareena Kapoor -her arch nemesis
f)       One film in which Bipasha Basu played an irritating schizophrenic?
g)      Bips was a part of this film based on Football, which one's that?
h)      The football star Bips was caught kissing?
i)        How many followers approximately Bipasha Basu has on Twitter?
j)        The one film in which she played a convincing junkie?