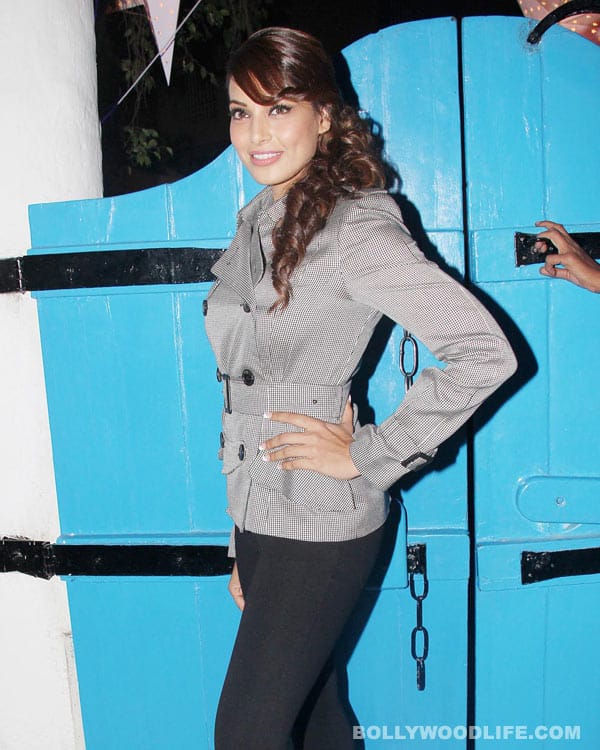 So what are her ex-beaus Dino Morea, Milind Soman, her co-stars-turned-friends Rana Daggubati, Ranbir Kapoor and superstar Shahrukh Khan, to her?
The dusky babe may laugh out loud, shimmy away to glory and wine and dine with the who's who of B-town, but in a recent interview she said that no one is close enough to her to be on her speed dial. "If I meet someone at a function, I do say hello. I am cordial to all. However, I can't pick up the phone next morning and propose to plan a film together. A lot of this is also due to the fact that no one is my buddy in Bollywood," said Bipasha Basu. While we do feel sorry for the friendly lady, it makes us wonder what happened to all the people she has been linked with, worked with and partied with.
The way she and John Abraham parted ways, it's understandable they aren't friends right now. But what about Dino Morea and Milind Soman, the exes with whom she is supposed to have remained friends even after the break-ups. Okay, they may not be exactly the who's who of B-town, but don't they count? Also, what would she call her band of boys (read co-stars-turned-friends) – Ajay Devgn, Abhishek Bachchan, Ranbir Kapoor, Rana Daggubati, R Madhavan and others with whom she created a ruckus during film shoots? And last but not least, Shahrukh Khan – she may have not worked with him yet, but does happen to share a friendly rapport with the Khan-man; how does he figure in this list?
All this really makes us wonder what Bollywood's definition of friendship is. But we can vouch for one thing, that there is one circle of people whom Bipasha can call true friends for life: her parents, sisters and their families. Do we spell it perfectly, BB?