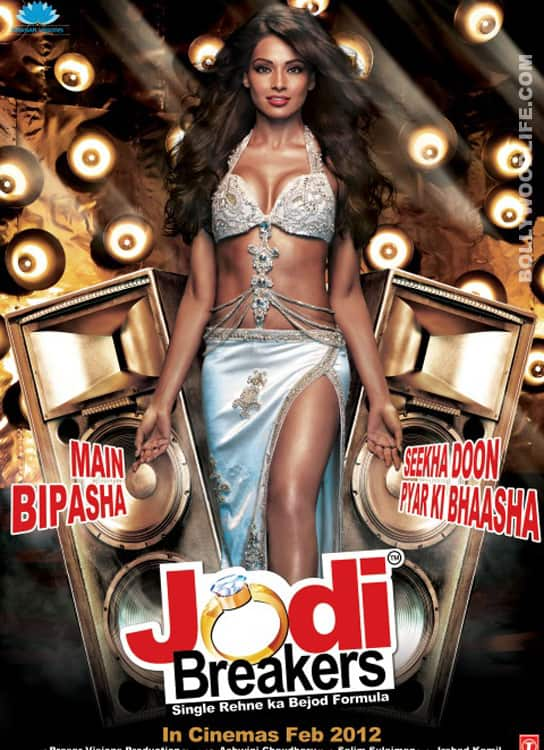 The actor revealed her sizzling look from the film to promote the song Bipasha before its release. Want a sneak preview of the song?
We hear Bipasha Basu has turned up the heat in her hot song for Jodi Breakers. Anyway, Bipasha tweeted this photo of hers that reveals her sexy look in the song. We hear she has three costume changes in the song and we can't wait to see what the other two costumes look like. She is the latest female actor to do an item song even though she is the heroine of the film. However, she is not going the Katrina Kaif way and changing her name. She is sticking to her own name! Her item song has been titled Bipasha and we hear the track praises the leggy lass's beauty. Bips seems to be a one of the very few lucky girls who managed to get song named after her. After all, Bipasha is a very sexy name, isn't it? The last time an actor got a song named after her was Kareena Kapoor in song Bebo from Kambakkht Ishq. Bipasha's song is set in a disco and took five days to shoot.
It's going to take a while for the song to be officially released, but we can tell you where you can not only hear it but also watch Bips dancing to it. You've probably already heard it but didn't realise which song it actually was. Confused? Well, it's right there in the recently leaked video from Bips' birthday party. Yes, the song that Bips and her friends are dancing to is the same item song from Jodi Breakers! So watch this video below (which we found on another website) and tell us if it impressed you enough to make you eagerly wait for the official release of the song.