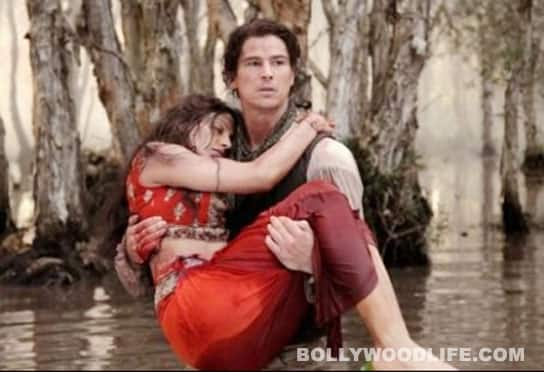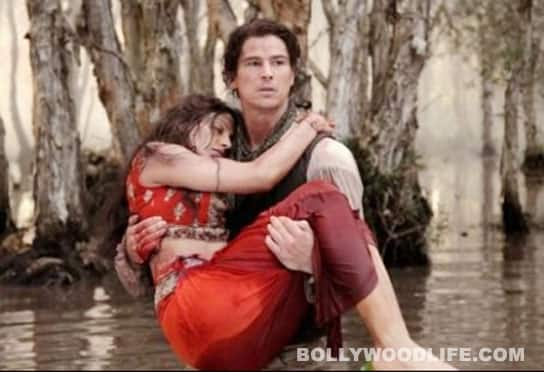 Roland Joffe's Singularity toplining Bipasha Basu, Abhay Deol and Josh Hartnett might be shelved
It looks like Bipasha Basu and Abhay Deol will have to put their Hollywood plans on hold for a while. They are the Indian stars of veteran director Roland Joffe's magnum opus Singularity that toplines Hollywood stars Josh Hartnett and Neve Campbell. Joffe of course is best known in India for directing City of Joy starring Patrick Swayze, Om Puri and Shabana Azmi and therefore is no stranger to the country. Singularity too has an India theme with Hartnett playing a marine biologist who dives off Australia's Great Barrier Reef to save his wife. When underwater, Hartnett has a flashback to 1778 British India where he is an East India Company officer who falls in love with the Maratha warrior princess Tulaja Naik (played by Basu). Abhay plays the warrior Udaji and Atul Kulkarni and Milind Gunaji also have significant roles.
Alas the vagaries of modern financing have put paid to the Indian actors' dreams of global fame as the film, budgeted at a whopping Rs 146 crore, has now gone into administration. The producers ran out of cash to complete the film and are now in debt to the tune of Rs 80 crore. Unless an urgent cash injection is made, the film is likely to be stuck in the cans.
Perhaps the producers should have been a tad superstitious and understood the Indian concept of 'panvati'. The project was floated back in the '90s. It was called The Invaders back then and it was due to star Brendan Fraser alongside Aishwarya Rai and Vivek Oberoi who were an item then. After many slips between cups and lips, shooting finally began in Australia in late 2010 and then shot for a month and a half in India in 2011. Problems began early on with the Australian leg being poorly budgeted. In India the crew nearly mutinied with payments not being made on time. Poor Joffe even had to put in some of his own money to make sure that the India shoot went ahead. Let's hope that some kind souls save this film and the people who worked hard on it get paid.
It's not the first time that an Abhay Deol international project has run aground. In 2006, he starred (after Saif Ali Khan turned it down) alongside Irrfan Khan, Arjun Rampal, Konkona Sen Sharma and Raima Sen in Meridian, directed by British-Asian director Venod Mitra and produced by Angad Paul (Lock, Stock and Two Smoking Barrels). Though the shoot was completed on time, there is absolutely no news of the film with Venod missing in action. Of the lot, at least Irrfan has a flourishing international career.
Meanwhile, it is confirmed that the new Bond film Skyfall will not shoot in India. Thanks to severe budget cuts the film will shoot only in the UK and Turkey. None of the ambitious sequences planned for Maharashtra, Goa and Gujarat will now happen. At least, it's not our fault. It's theirs as they ran out of money. Perhaps, like Reliance bailed out Steven Spielberg's ailing DreamWorks with a huge investment, a cash rich Indian company could invest in Bond? Nah, we have our own Agent Vinod who's way cooler. That's enough of being nice to Saif methinks.