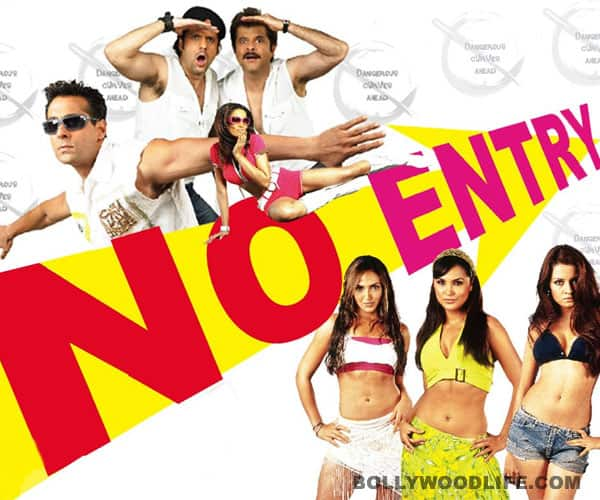 Filmmaker Anees Bazmee, who shot to fame with his first comedy film No Entry, retains three female actors from his original 2005 flick; the hunt for the other seven heroines continues…
The fans of 2005-hit comedy No Entry have reasons to rejoice as director Anees Bazmee is finalising the star cast of its sequel No Entry Mein Entry (NEME) and has roped in Bipasha Basu, Lara Dutta and Celina Jaitley as three of the 10 leads. The three unfaithful husbands – played by Salman Khan, Anil Kapoor and Fardeen Khan in the original – make their return in the sequel too. Only this time around, these three actors will play double roles thereby adding more fun, confusion and twist to the plot.
So we will have two Salmans, two Anils and two Fardeens romance (or flirt?) ten actresses on screen. Hmmm… One wonders if Bips, Lara and Celina will play the same role of sati savitris or be the baharwalis this time. Looks like Anees is in a mood to beat Sajid Khan who had cast almost the entire industry in Housefull 2. But what we do know is that NEME is going to be a helluva film with such a huge ensemble.
It's indeed a golden opportunity for all the young hot femme fatales out there to make a beeline. After all, very rarely do you come across a situation when a producer signs heroines by the dozen. What are you waiting for then? Kar do no entry mein entry!