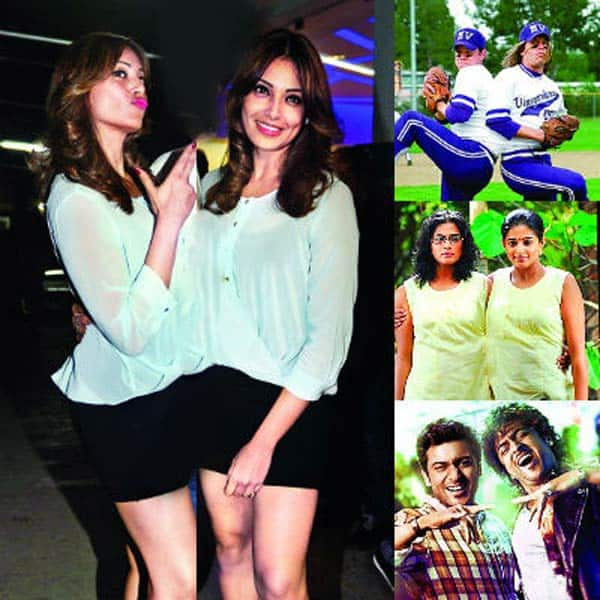 The bong bombshell is all set to play a double role for the second time after Dhoom 2
Bipasha Basu will soon be seen in a double role with a twist. In a first-of-its-kind role in a Hindi film for an actor, she will play conjoined twins in the adaptation of the Thai horror Alone (tentative title). In the past, real life twin brothers Raghu and Rajiv (of Roadies fame) have played conjoined twins in Tees Maar Khan.
Bipasha's film is about a pair of twins who are conjoined before their birth and how one becomes an evil spirit while one is sweet and protective of the other. Bipasha will have two very different and distinct looks styled by Shyamli Arora. The actor says, "It's a very challenging film because I play conjoined twins who are very similar to each other but absolutely different characters. It's emotional, the characters are complex and layered." She begins shoot from June 20, and is currently researching on conjoined twins. "I am studying documentaries on them."
What are conjoined twins?
They are identical twins who have been joined in the uterus and are rare. The occurrence is estimated to range from 1 in 50,000 births to 1 in 200,000 births. They are classified by the point at which their bodies are joined. Bipasha in Alone is a thoracopagus conjoined twin where the two bodies are fused from the upper thorax to lower belly with the heart being always involved in these cases.
Films on conjoined twins
Suriya played conjoined twins in Tamil film Maattraan. Priyamani played conjoined twins in the Tamil and Kannada horror film Charulatha.
Hollywood did it too
Stuck On You is a 2003 comedy flick starring Matt Damon and Greg Kinnear as conjoined twins. Both the brothers are quite literally joined at the hip. Their escapades give rise to conflicts and also provide comic relief.
Double Dhamaka
Bipasha has done twin roles before as sisters Monali and Shonali in Dhoom 2. But the siblings had no scenes together.
Queen director Vikas Bahl was planning a conjoined twins film with Salman Khan but it never took off.