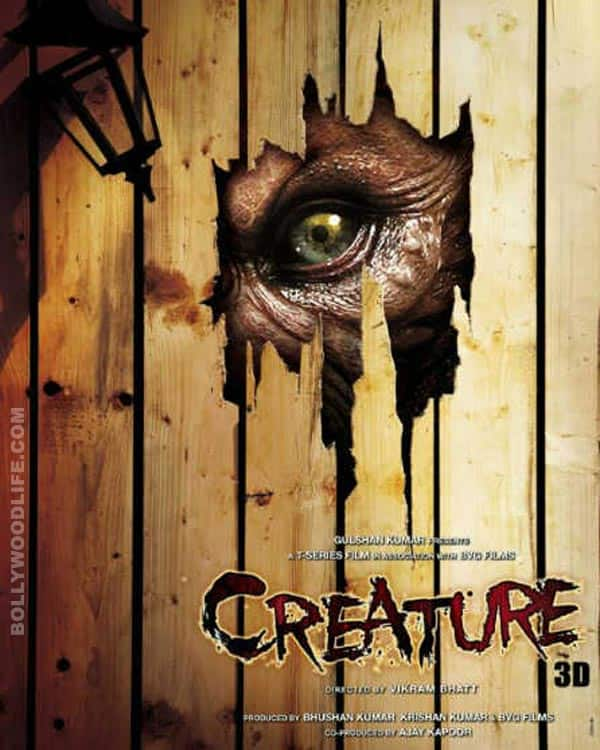 And the Bong babe looks pretty excited to be a part of this 3D movie. Here's why…
Vikram Bhatt is all set to follow the trail left behind by Jurassic Park. "Jurassic Park was the biggest hit in India when it released here. This shows that the audience is ready for much more than what Bollywood caters to, generally," he said in an interview. And that's precisely why VB had decided to do what others haven't done till now.
Creature, Vikram Bhatt's upcoming 3D movie, will be set in a menacing forest that will house certain humoungous and dangerous creatures. What's more, Bipasha Basu will play the female lead in the movie that is being co-produced by Bhushan Kumar of T-Series.
Tweeting about the movie, Bips said, "It's on the lines of Anaconda n Jurassic Park… A thrilling adventure n full on entertainment! Excited to be a part of 'Creature' directed by VikramBhatt, India's First 3D Creature Film!"
Hmmm, so take a look at this poster and tell us – does this Indian Creature excite you too?