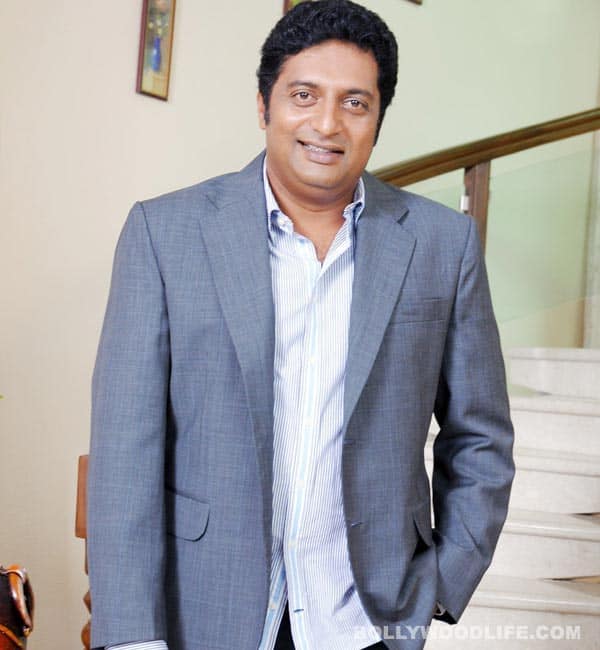 The National Film Award-winning actor-producer-director turns 49 today. Let us have a look at some of the brilliant moments from career, which have not been highlighted so much
Born on March 26, 1965, Prakash Raj is a versatile and hugely talented actor who has acted in close to 300 films, since his debut first in Kannada cinema and getting a break in K Balachander's Duet in 1994. He's grown as a performer with every film, covering the gamut from menacing, but subtle villain to endearing character roles. Prakash Raj's talent in comedy is also remarkable. Read on to know some of the lesser known facts about him…
~Prakash Raj won the National Film award five times. First: Best Supporting actor in 1998 for Mani Ratnam's Iruvar. Second: Special Jury Award for Anthapuram in 1999. Third: Special Jury Award for various films in 2003. Fourth: Best Actor for Priyadarshan's Kanchivaram in 2007. Fourth: Best Film for Puttakkana Highway in 2010.
~In Bollywood, Prakash Raj has played the baddie in movies like Singham, Dabangg 2, Wanted, Zanjeer and Singh Saab The Great. He brought the quintessential villain back into the Hindi films.
~Prakash Raj has also established his credentials as a director. He has directed many hit films in Tamil, Telugu and Kannada.
~Prakash Raj is one of the very few actors who have been so comfortable working in various languages. He is fluent in Hindi, Tamil, Telugu, Kannada and Malayalam.
~Prakash Raj has been a very ardent theater fan and has over 2,000 street theater performances to his credit.
We wish the superbly talented actor-director-producer a very happy birthday!