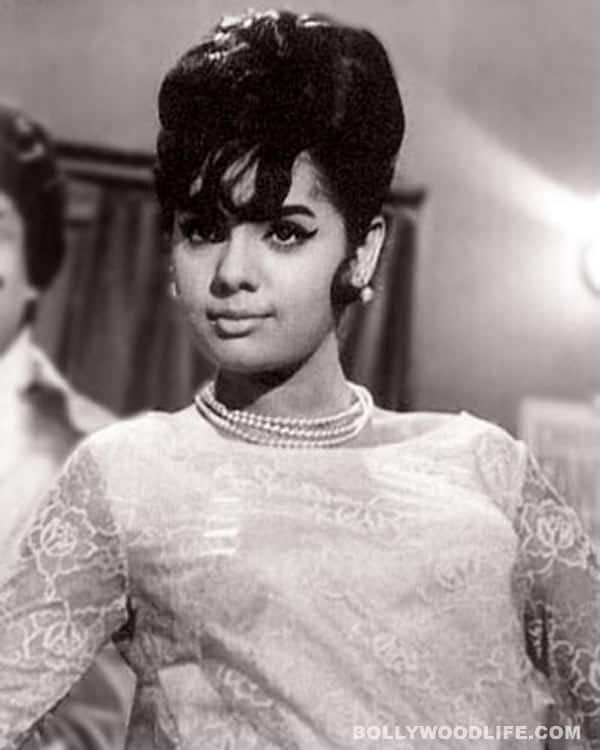 Mumtaz, the heartthrob of millions in the 1960s and 1970s, was born on July 31, 1947
The sensational yesteryear actor turns 65 today and says she has no complaints from life except for loneliness.
Excerpts from an interview:
Sixty-five years of a celebrated life. How do you look back?
No complaints. Life can't be a bed of roses. My first 26 years was a time of hard work. I was an obedient child to my parents. Whatever I earned, I gave to my parents. Never asked them where my money went. After I got married, my husband has given me lots of comforts. I enjoy the life of affluence. But I am a bit lonely.
Why are you lonely?
My husband is travelling constantly. My children have grown up. My elder daughter is married to Fardeen Khan and lives in Mumbai. My younger daughter is learning our family business from her father. She too is travelling a lot. What do I do? I can't follow them around the world, can I?
But surely you have your own life?
I do. But I don't socialise. I rarely drink. I am not a night person. Clubs are not my scene. I hate the noise. One can't converse. I am a daytime person. I go out for lunch with my friends, then stroll for a few hours. London is a perfect city for an afternoon walk. Then I am back home. I watch educational television and the news, so I'm aware of what's going on in the world. Then by 11 I am fast asleep. I wake up at 7 am.
Have you thought of relocating to Mumbai?
I have two homes in Mumbai – in Juhu and Colaba. And I do visit very often. But because of the life I have now, I can't live in India. Even in Mumbai I'll be alone. Yes, there are friends and relatives there. But for me, it's a case of water, water everywhere and not a drop to drink. Everybody loves me. But I can't make everybody my close friends. I don't make friends easily. At my age, you can't forge new associations because you never know what the other person has in mind. Of course, I can have as many fair-weather friends as I want. But that's pointless. Finally it's just me and myself.
Have you kept in touch with your friends from the film industry? Shatrughan Sinha who's unwell?
Shatru, I haven't met for years. But I know I can drop in at his home any time and I'd be welcome. It's the same with Mr Yash Chopra. I can walk into any of my old colleagues' homes, but I am a very shy person. People mistake my shyness for arrogance. But if anyone reaches out to me, like you, I respond. At parties, I don't circulate. I sit in a corner for half an hour and then I leave.
What plans for your birthday?
My husband has arranged a dinner on a boat for only family and friends. My family has already started gathering here in London. It's mostly family and just four-five friends of mine, who have been with me for 30 years now.
No friends from Bollywood for your birthday?
Who will come from Mumbai to London for me? It costs money to travel so far. Kaun mere liye Rs 1.5 lakh kharcha karega? (Who will spend Rs 1.5 lakh for me?) Nowadays money is more important than anything else.
Even more important than relationships?
Yes, you are judged not for what you are, but how much money you have and what position you have in society. If you don't have money and a social standing, no one looks towards you. If you're a nobody, you aren't even invited to any happening parties. That's why I'd implore all youngsters to make something of their lives. Kuch karo, kuch bano. I am still remembered back home because 'ek zamaane mein main Mumtaz thi'.
In that case, if you were not Mumtaz, Mayur Madhvani wouldn't have married you?
I don't think he would have, no!
What about love?
'Aaj kal pyar hota kahan hai'? Do you think genuine love exists in today's day and age? You're younger than me. You tell me.