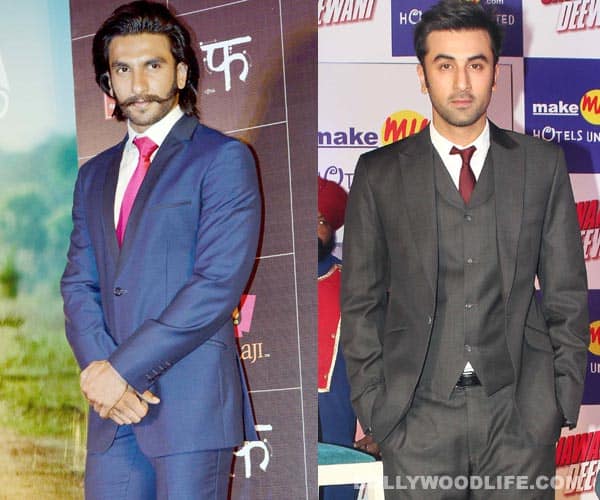 BollywoodLife readers seem to think so…
Competition is hotting up for heartthrob Ranbir Kapoor, with his Bandra bestie Ranveer Singh threatening to overtake him in terms of popularity. Reading from the comments posted by Bollywoodlife readers on this article, we thought viewers are watching the two stars pretty closely and know who is capable of doing what on celluloid. And they think Ranveer is a better choice to play Kareena Kapoor's brother in Zoya Akhtar's film than her real-life cousin Ranbir.
Reader maihra commented, "ranvver singh is much better actor than over rated ranbir kaoor any ways and karrena kapoor is 5 years older than ranveer its betteer to play a brother rather than lover boys ranvver will be pair opossite katrina kaif in the film and kareena with hritik i love the star cast".
Do you agree? Rofl feels Ranveer has got the charisma that Ranbir lacks. "Ranbir better than ranveer?Lol ranveer just got the charisma that ranbir doesn't and ranbir is way over rated anyway, it wouldn't be a suprise after few years ranveer will go ahead in terms of fan base."
Who do you think is a better actor – Ranveer Singh or Ranbir Kapoor?
READ MORE: Anniversary Special: What are the best comments on BollywoodLife?