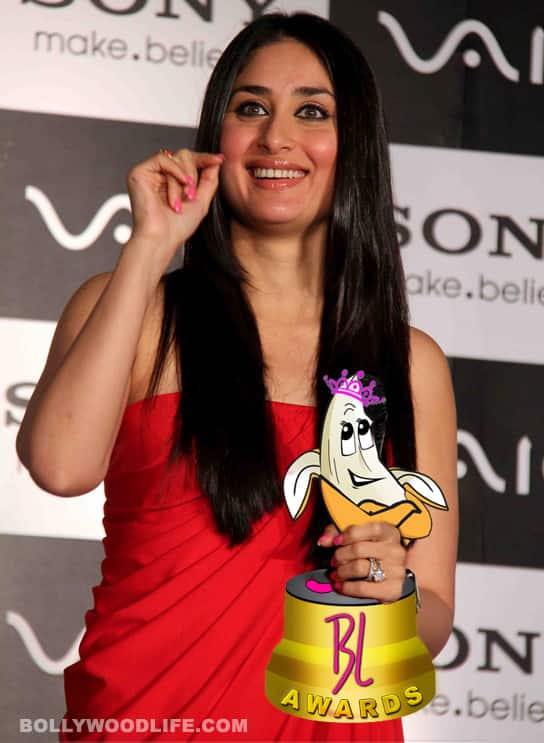 The BollywoodLife Awards 2011 results are out! Click to know the winners
Kareena Kapoor has been voted as the Best Onscreen Zombie (read worst actor) for her 2011 films – Bodyguard with Salman Khan and RA.One opposite Shahrukh Khan. Viewers have clearly not liked her in any of the two films although both were leading roles. She garnered 47.67% votes for her non-acting! Nargis Fakhri's 'performance' in Rockstar came second, with 21.51% votes (we had thought Nargis would win this one). Sonam Kapoor in disastrous film Mausam got 15.99% votes, while Asin Thottumkal  – Ready got 14.83% votes. Which means audiences actually liked Asin over the others, although her role in Ready was nothing to write home about. The total votes for this award were 688.
Disclaimer: The imaging has been done for representation purpose with no mala fide intention.
<< PREVIOUS: Shahrukh Khan will be the Best Khan in 2012! | NEXT: Katrina Kaif's item song is the best! >>
ALSO READ:
When Kareena Kapoor, Priyanka Chopra and Deepika Padukone got drunk!