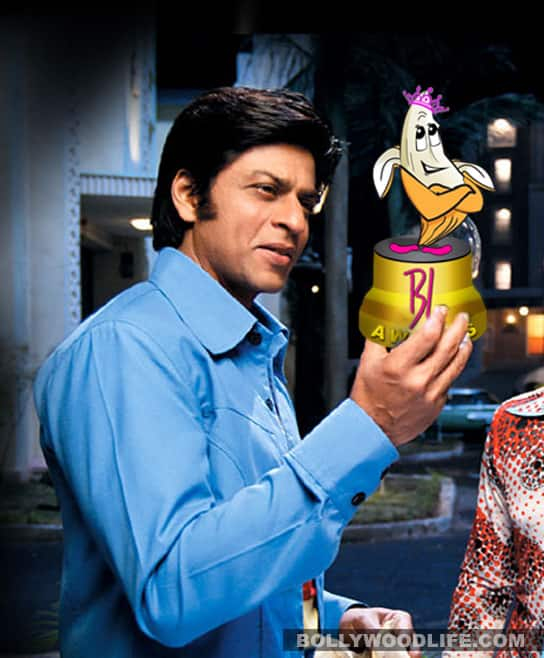 The BollywoodLife Awards 2011 results are out! Click to know the winners
Who will be the best Khan in 2012? Shahrukh Khan, the winner of the Best Khan of 2011 award, managed to trump Salman Khan in this one, too – 54.54% votes! Shahrukh   fans have a lot of confidence in their chosen Khan for the next year, even though they were a little disappointed with RA.One and Don 2 both. Shahrukh stars in Yash Raj Films new project with Katrina Kaif that releases in 2012. Salman Khan got 29.13% votes, far less than SRK, although he has two major releases next year –  Ek Tha Tiger (Katrina Kaif ) and Sher Khan. Aamir Khan, who will be seen in Talaash with Rani Mukerji and Kareena Kapoor next year, garnered only 14.51% votes for his expected 2012 fare. Saif Ali Khan got a dismal 1.83% votes, although his ratings might shoot up later in 2012 with marriage to Kareena Kapoor.  Total votes for the award were 1,806.
Disclaimer: The imaging has been done for representation purpose with no mala fide intention.
<< PREVIOUS: John-Bipasha love story is Most Tragic! | NEXT: Kareena Kapoor is the Best Zombie! >>
 ALSO READ:
DON 2 Quick Movie Review: Shahrukh Khan is truly wicked