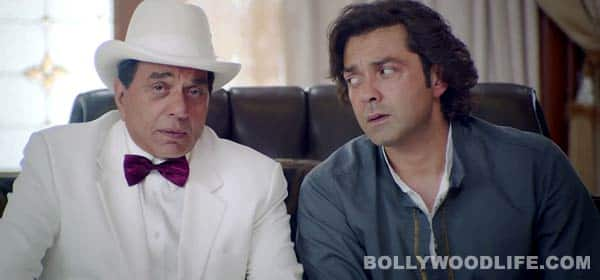 The suave, charming and absolutely adorable Deol accepts that his family is very old-fashioned, but says that of late they have been trying to change with times
Bobby Deol – the shy and reserved actor – talks about his love for London, the current Bollywood trend of sequels, the Deols as a family and their not-so-overt social media skills.
London is one of your favourite cities and your film was shot here too…
London is a place I usually stay at on my trips to the UK. But after this film shoot, I got very attached to Birmingham and Leicester also and I enjoyed things like street markets, shopping…Wagamama in Leicester was like a canteen to me, I'd go there nearly every day! And there were so many South Asians in these areas, so it was like home. It was very cold during the shoot and that got to me, but I now miss the cold. Being back in London, it's been crisp and comfortable.
Yamla Pagla Deewana received a lot of love from people the world over – how did making part 2 feel?
It's a trend in Hindi cinema to do sequels and funnily enough, when my brother (Sunny Deol) made Ghayal (1990) years ago, he used to think of making a sequel, as it was a super hit. At that point, no one was very sure about this, but now it's nice to be able to do it. People enjoyed our chemistry and characters, so it was a good idea to give them a different setting and new storyline.
The handsome Deol men are not into social media, like most of Bollywood these days…
Well, we guys aren't, but we had Sangeeth Sivan, our director, who was very media savvy. We're just shy; our family has always been known to be shy and we rarely share up-to-the-minute things about our lives. I guess we're just very old fashioned about things. We're trying to change and get more easily available through our media networking…