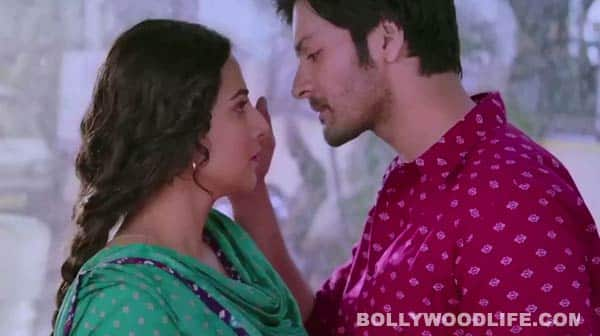 Vidya Balan turns detective for this Dia Mirza produced film. Here's the latest song from the film…
The makers of Bobby Jasoos have come up with the latest track from Vidya Balan's detective film called B.O.B.B. Composed by Shantanu Moitra and penned by Swanand Kirkire, this song has been sung by Neeraj Shridhar and chorused by Deepti Rege and Mayuri. Lets have a look at what we like and don't like from the song.
What we like:
-Vidya Balan's numerous avatars have come out well and she has put extra effort so that all her avatars look convincing.
-The track takes all the various detective tunes made over the ages and adds all of them to this song, which will act well enough for the background score of the film.
What we don't like:
-Shantanu Moitra's composition seem to have fallen flat in this song. So much so that even Neeraj Shridhar's voice could not lift the spirits up.
-There are parts in the song which are exactly copied from Shantanu's superhit track Zoobi Doobi from 3 Idiots.
-This song will blend in perfectly the screenplay of the film as the background score but will hardly work as standalone track.
Starring Vidya Balan and Ali Fazal, the film releases on July 4, 2014. So go ahead BollywoodLifers, have a look at the song and let us know your thoughts on the same.