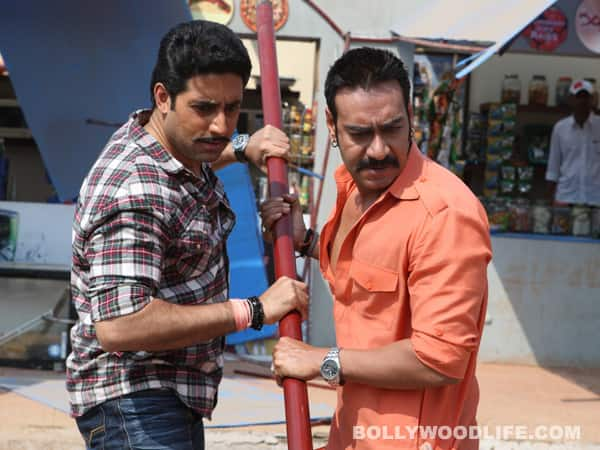 The film did extremely well on the first weekend
Bol Bachchan is on its way to becoming a super hit. The Ajay Devgn-Abhishek Bachchan-starrer, directed by Rohit Shetty, saw amazing collections over the first weekend.
On Friday (July 6), the day of its release, Bol Bachchan garnered Rs 12.10 crore all over India. On Saturday, it earned Rs 12 crore. Sunday saw a huge jump in collections with the latest figures totaling to Rs 14.75 crore. That brings the weekend total to Rs 38.95 crore. It just fell short of the expected earnings of Rs 40 crore. There is no reason for the producers to be disappointed though as reports state that it has done excellent business overseas too, especially in New Zealand, Australia and USA. However, the UK audiences were not that appreciative of the film, we hear.
Bol Bachchan's collections suffered in the South and North centres due to the release of two regional films. Eega / Naan Ee – a bilingual Telugu and Tamil fantasy flick – ate into Bol Bachchan's collections in the South and the Punjabi film Jatt & Juliet did that in the North.
Despite that, Bol Bachchan is definitely on its way to becoming a hit.