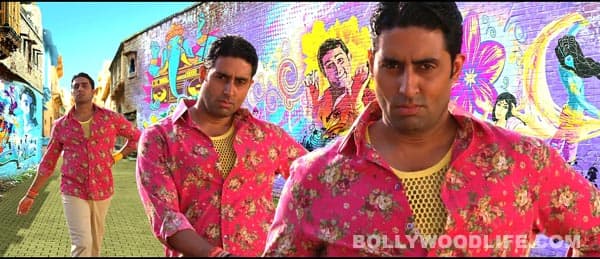 Read our critic's quick review of the first half of the Abhishek Bachchan-Ajay Devgn film
Our reviewer is watching Rohit Shetty's Bol Bachchan right now in a movie theatre, and she thinks the movie began on a boring note, but is developing into a better story. Read what she texted us from the cinema hall: Bol Bachchan started off on a very boring note. But once the action shifted from Delhi to Ranakpur, it got interesting. The parallel with Gol Maal – Hrishikesh Mukherjee's 1979 film that Bol Bachchan is based upon – has been interestingly drawn.
Asin Thottumkal's double role was not expected. Abhishek Bachchan's second persona has just made his entry. It would be nice to see how the character develops. Ajay Devgn is incredulously funny and Abhishek's comic timing is good.
BOL BACHCHAN full movie review: A hilarious gag reel