Bol Bachchan's release will not be postponed
BollywoodLife
Last Updated: 12.02 PM IST 07.04.2012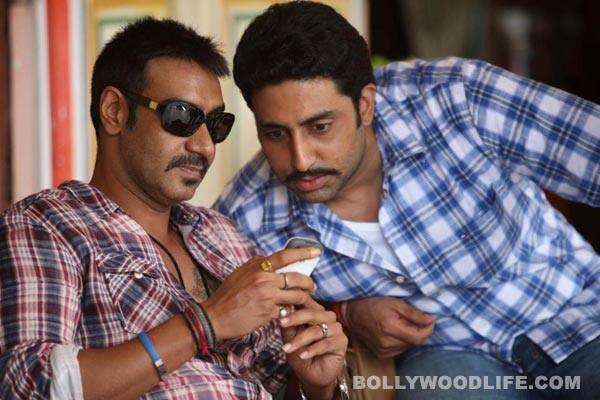 Sign up for the BL newsletter!
Despite the financial troubles dogging the Ajay Devgn-Abhishek Bachchan starrer, it will be released on the scheduled date (July 6)

Fans of Rohit Shetty's brand of car-wrecking humour can finally heave a sigh of relief, as contrary to rumour, the release date of Bol Bachchan is not being pushed back. Trouble started when a Nagpur-based builder Appu Wadhwani filed a case against the makers of the Ajay Devgn-Abhishek Bachchan starrer; now film financier Raju Shah is moving the court against the producer, Ashtavinayak Cine Vision. It is alleged that Ashtavinayak not only owes the financier Rs 36 crore, but post-dated cheques worth Rs 8 crore issued by the production house have bounced. As per Devgn's official statement, "The media reports relate to older issues between Shree Ashtavinayak and other parties and will not affect our release date of July 6. We are in the midst of promoting the film and have had great feedback on Bol Bachchan's promos."
Vijay Singh, CEO, Fox Star Studios said, "Bol Bachchan couldn't have come at a better time. It's a hilarious comedy and an end-to-end entertainer, that will leave audiences asking for more. We have already had a great response to the videos, promos, music and trailers that are on air at the moment. We are aware of recent media reports surrounding the claims being made by third parties against one of the producers, Shree Ashtavinayak and would say that these are issues between Shree Ashtavinayak and their creditors." We are glad that the release of Bol Bachchan isn't being pushed back… After all, it just might be Abhishek's much needed big hit that has been eluding him for a very long time.
ALSO READ: Amitabh, Abhishek, Ajay groove in garish sherwanis
First Published: 12.46 PM IST 06.26.2012