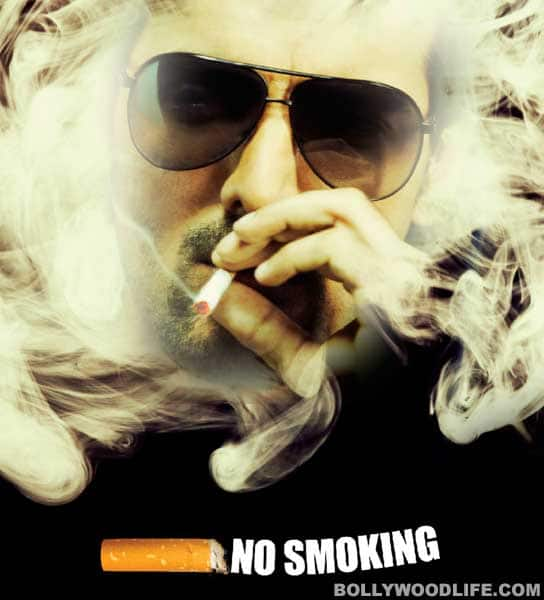 A recent study shows that Indians are being exposed to 14 billion images of tobacco use each year through Bollywood films
Smoking onscreen has been increasingly coming under the censor board scanner. And the diktat as of now has been to play gory ads before every movie and have a ticker running onscreen whenever tobacco is being consumed. According to a recent study by NGO Hriday in collaboration with Imperial College London, Bollywood viewers are exposed to a staggering 14 billion images of tobacco use on the big screen every year!
Monika Arora, who has co-authored the study, says that a large number of children latch on to the habit after seeing their favourite superstars do the same on screen. "The popularity of Bollywood films and their outreach to a large Indian population, including children and adolescents, does highlight the need to regulate this exposure, to protect the young and vulnerable minds from being influenced by tobacco use shown onscreen."
The study says that the government should take into consideration the use of tobacco in films and award ratings accordingly since there is no such law currently. Though the Indian government has made it mandatory for films to show warnings about the dangers of tobacco, it doesn't interfere with the ratings based on tobacco consumption.