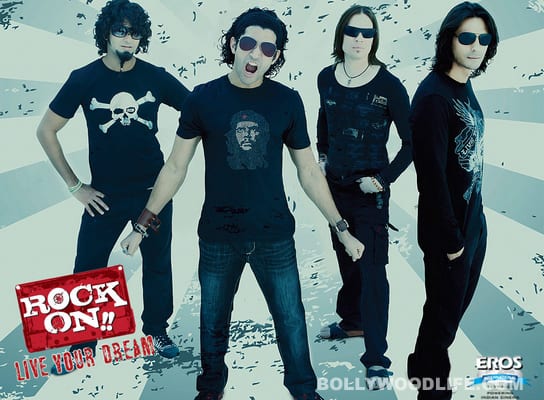 Yet another player jumps in to offer free movies on the Internet
Yahoo! India has announced that they will show Bollywood movies online for free on a new service called Movieplex. Online Indians will be able to sample the delights of Rock On!!, Rann and Dil Toh Baccha Hai Ji to begin with and Yahoo is working with studios to bring "thousands more" to viewers.
In the words of Yahoo! India Managing Director Arun Tadanki, "With the increasing demand for online video, both consumers and content providers are looking for a trusted destination where quality content can be consumed in a piracy-free environment at their leisure. Movieplex is an example of how Yahoo connects people to what matters to them the most and Indian movie lovers now have the best full-length movies available to them at their convenience."
All very well Mr Tadanki, but like in every other field, Yahoo lags behind Google. In June, the Google-owned YouTube launched their free Box Office online channel that shows premium Bollywood blockbusters. And YouTube themselves are laggards because Rajshri Productions have made almost their entire library available online and this includes not just Bollywood but also Tamil, Telugu, Bengali, Marathi and Gujarati films, all for free. And on Shemaroo's YouTube channel, viewers can watch their latest films including Bheja Fry 2, without coughing up a single paisa.
While this may sound like the Indian audience is spoilt for choice, the reality is that content providers are merely joining them instead of beating them. Consider this, the 30 million Indians who have access to the Internet spend 9.1 billion minutes watching a whopping 1.7 billion online videos each month, according to a report released by digital business analysts ComScore. Clearly, the vast majority of these are spent watching movies uploaded illegally. Therefore content providers must have thought that it makes more sense to make their movies available for free and make a few bucks on the side, selling slots to advertisers, much like it is done on television.
That's why companies like Yash Raj Films have tied up with YouTube to provide free, premium Bollywood films. Yash Raj's General Manager – Digital & New Media, Anand Gurnani says, "Apart from offering tremendous reach, evolved digital platforms like YouTube also enable the monetisation aspect through advertising revenues in an unobtrusive manner, while offering a great online viewing experience to the users. We are sure this project will throw up interesting insights and consumption patterns of the digital-friendly audience."
Speaking of throwing up, in the online hub of India, Bangalore, the good folks who are members of the Karnataka Television Association attacked the Zee Kannada offices for airing a one-hour programme about the Rani of Jhansi on Independence Day. Their 'logic' was that dubbing a Hindi programme into Kannada would deprive local artistes of opportunities. Alas, not a single KTA member had actually bothered to watch the programme. What Zee aired was in Hindi, with commentary at times by a Kannada artiste, with subtitles in Kannada. Looks like the illiteracy that exists in Karnataka's leadership that has already percolated down to the protectionist Kannada film industry has now found its way into the television industry.