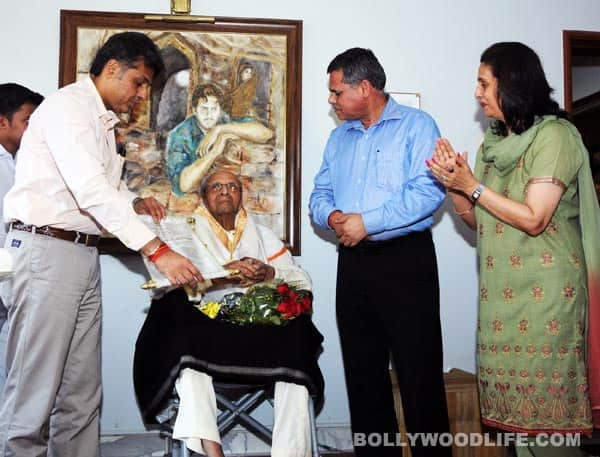 Veteran actor Pran was cremated at the Shivaji Park electric crematorium here Saturday in the presence of his family and a handful of members from the Hindi film fraternity
Pran, Bollywood's beloved villain, died at the Lilavati Hospital here late Friday evening, following prolonged illness.
On his last journey, his body was adorned with flowers. It was taken to the crematorium in Dadar west amid heavy rain and traffic here Saturday morning.
The venue was guarded by ample security, even as only a few members from the Hindi movie industry trickled in for the last rites, which were conducted at 12:30 p.m.
Veteran writer Gulzar was among the early attendees, and he was followed by Karan Johar, Shakti Kapoor, Shatrughan Sinha, Anupam Kher, Danny Denzongpa, Raj Babbar, as well as megastar Amitabh Bachchan and writer Salim Khan.
Several stars were expected to pay their last respects to the thespian, but many like Shah Rukh Khan, Priyanka Chopra, Arjun Rampal, Sridevi and Madhuri Dixit chose the social networking route to say their aakhri salaam.